-------------------------------
Edit 6.8.2014:
There is now a full tutorial with lots of photos here, on Nordiskaknivar.

--------------------------------
After the exchange in
this thread
some months back, I finally had a bit of time in my hands to try this stichless sheath lark.
The idea is copied from Antto Häyrinen's work
seen here
. I don't know how he makes his sheaths, all I had to go on were the photos seen on the blog (and similar in a mag). Anyhoo, I decided to go a step further and make the entire sheath, including the belt loop out of one piece of leather. We'll see how it works, once the leather dries and I've finished the loop bit.
I had thought about this for a long time, so making it was fairly straight forward.
However, I failed miserably... I maybe should've planned a bit more yet, because I made a mistake measuring the width of the leather. I measured it diligently, but failed to take into account the fact that the leather needs to be wider, because the seam gets tucked under itself in the seam... Doh!
Oh well, luckily my old Marttiini Ilves needed a new sheath, too. So, instead of making the sheath for
the Puronvarsi knife
, the much narrower Ilves gets new clothes.
Leather cut out: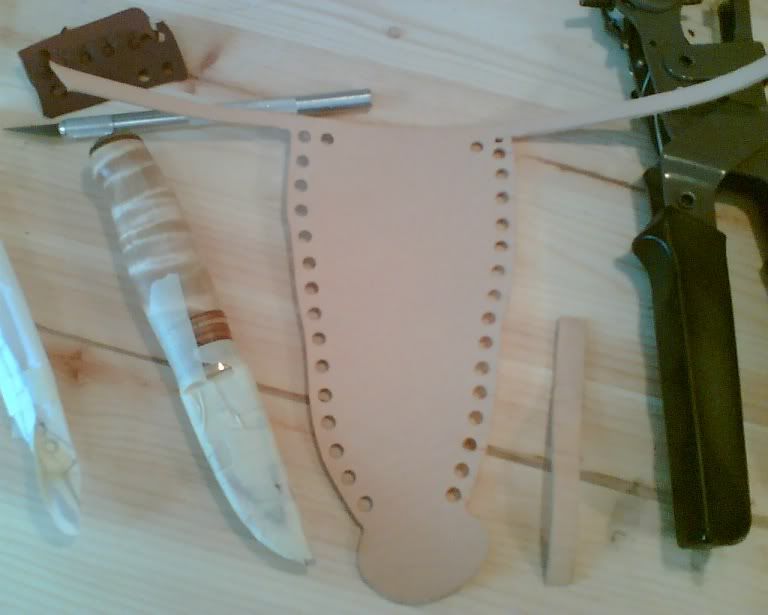 The wet, unformed sheath with a Marttiini in it: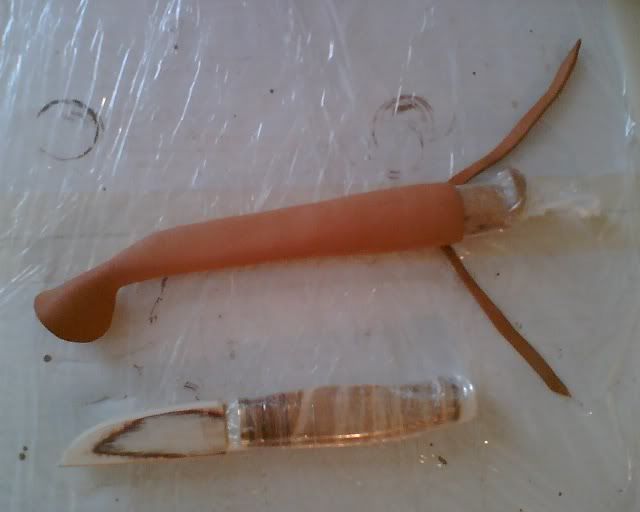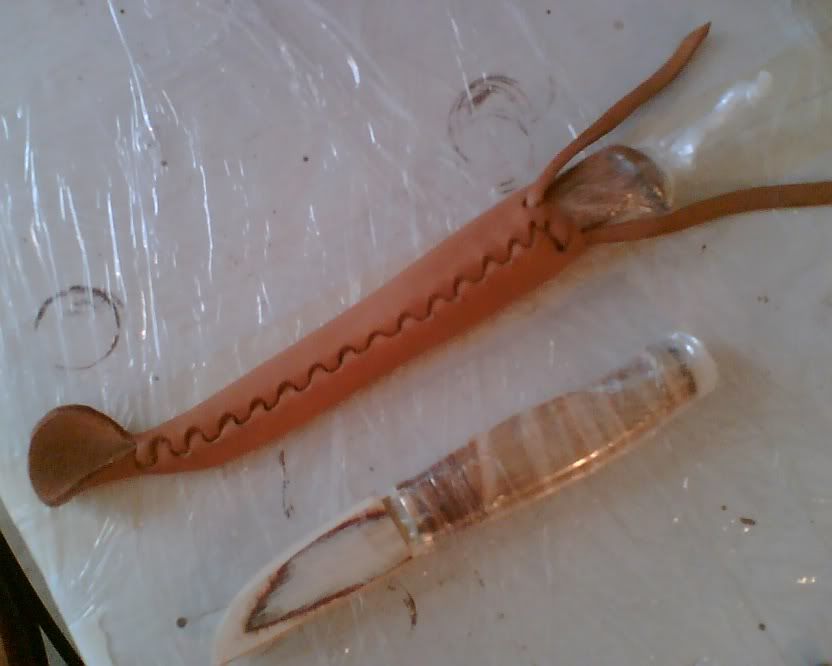 Working without stitching was a joy for me, and seemed to be a lot quicker. But then I am a very slow stitcher and hole maker. The work so far was about 3 hours - apart from a LOT of planning.
----------
The finished article: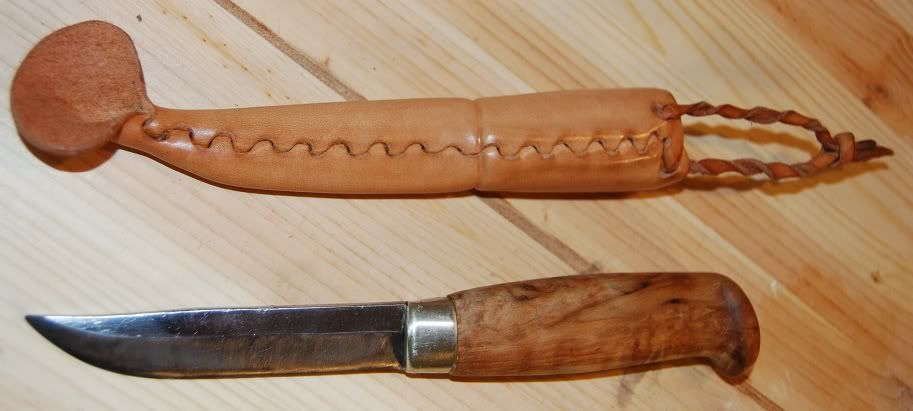 ------
The Mk.2 version
thread has some more tips on how to make this type of a sheath.