I've done the odd (very!) box now and one or two people have expressed an interest in the "how to", so if there's interest and you'll indulge me i thought I'd do a sort or WIP with hints on the next knife box....
So, first decide on your dimensions;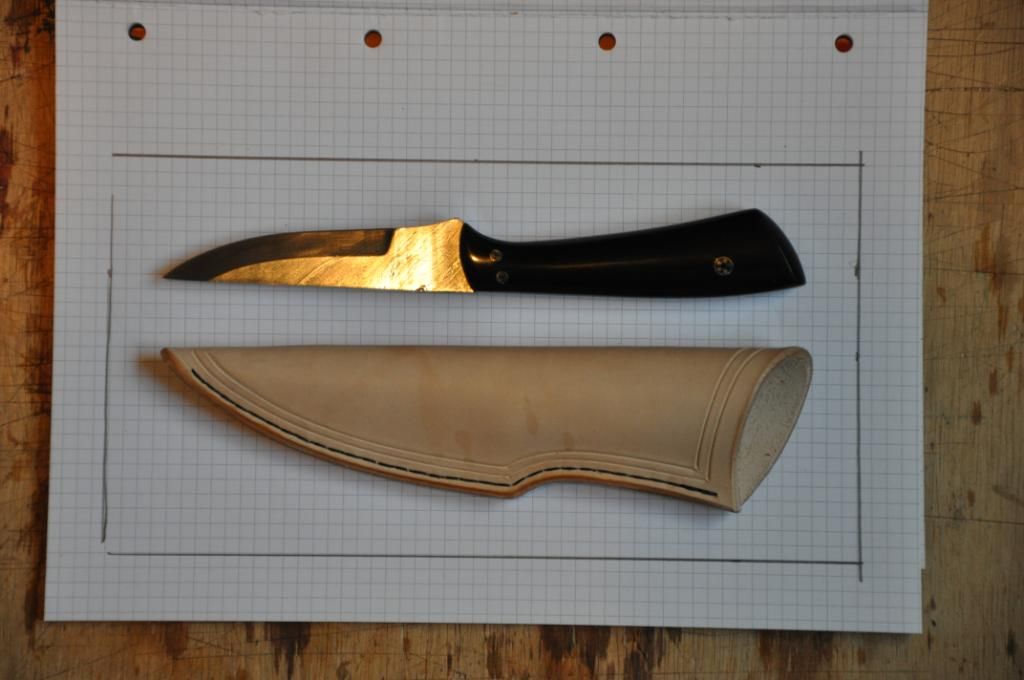 8-10mm stock is about right, I've sourced this from various places, old wine boxes is a good one. but for this it's going to be Oak.
I like to cut the sides from one continuous piece so the grain flows round the corners and the color follows, plane a reasonable straight edge and then mark out;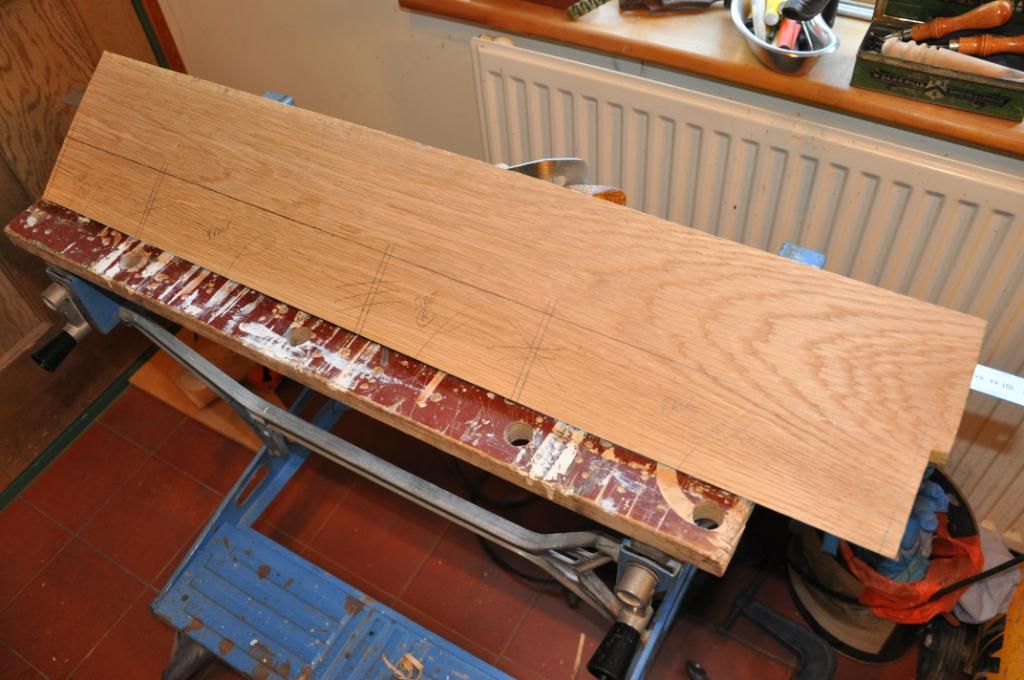 Rip it down (I have no power tools so hand saw)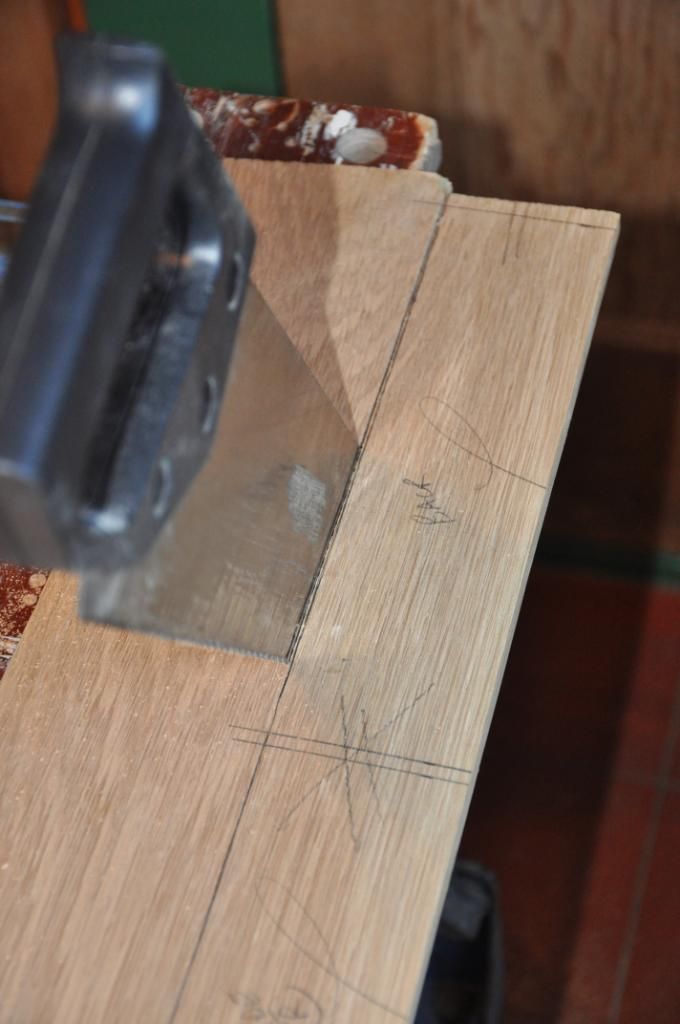 Plane down to the pencil line;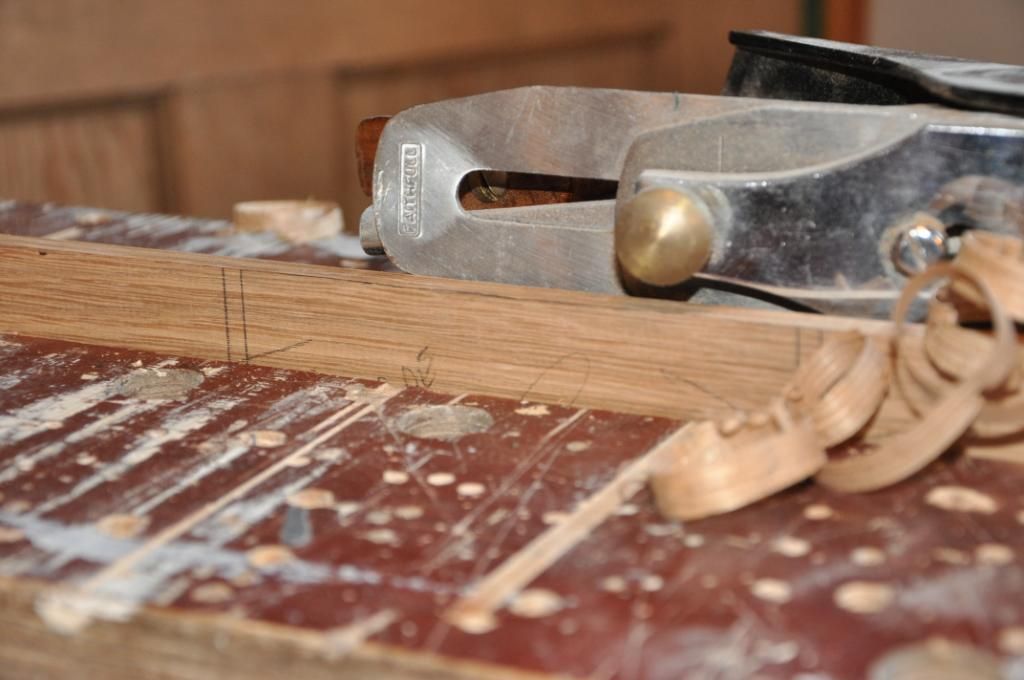 You're now ready for the mitres, I use a tenon saw and a mitre block, mark out the first mitre, I cut the pencil line out and take my angle from the mark;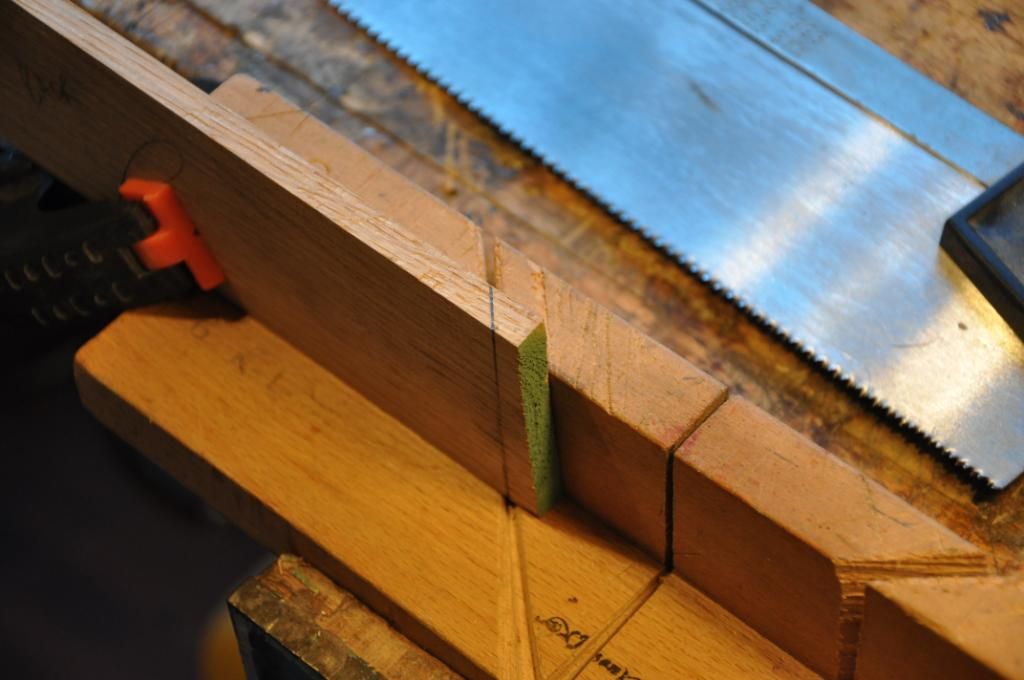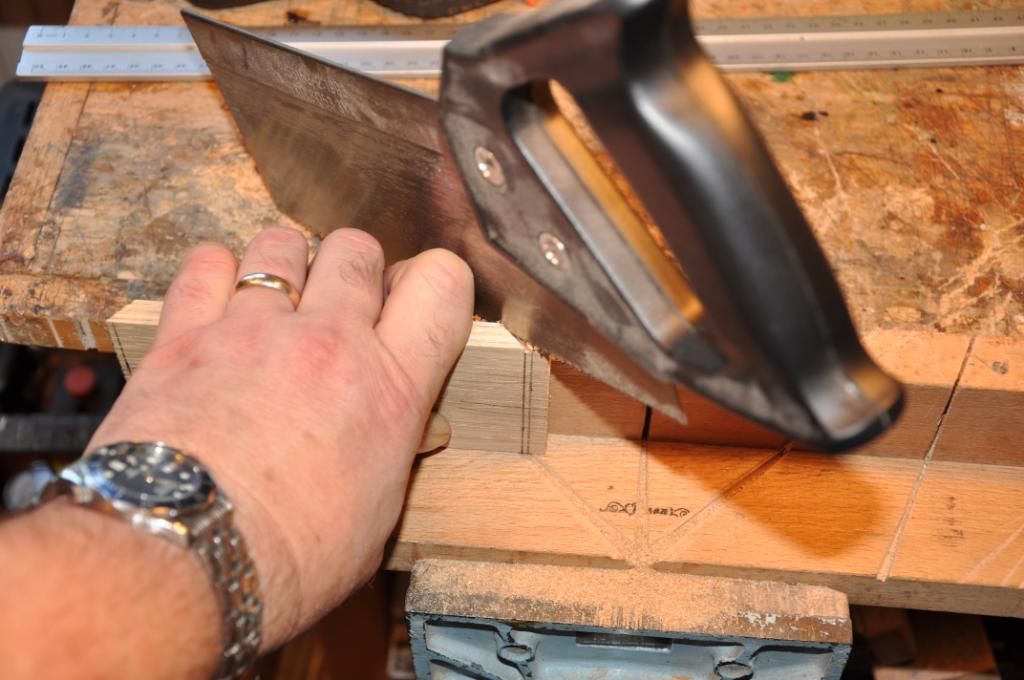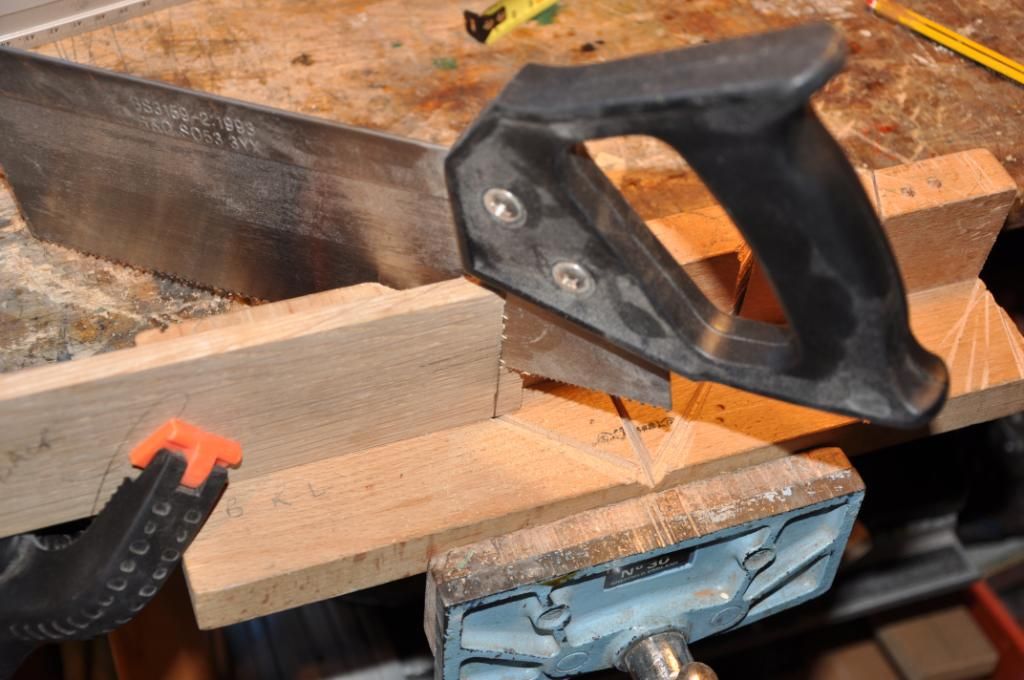 cut "into" the box, so the break out is on the inside, now, repeat, leaving only a small gap between cuts so the grain follows;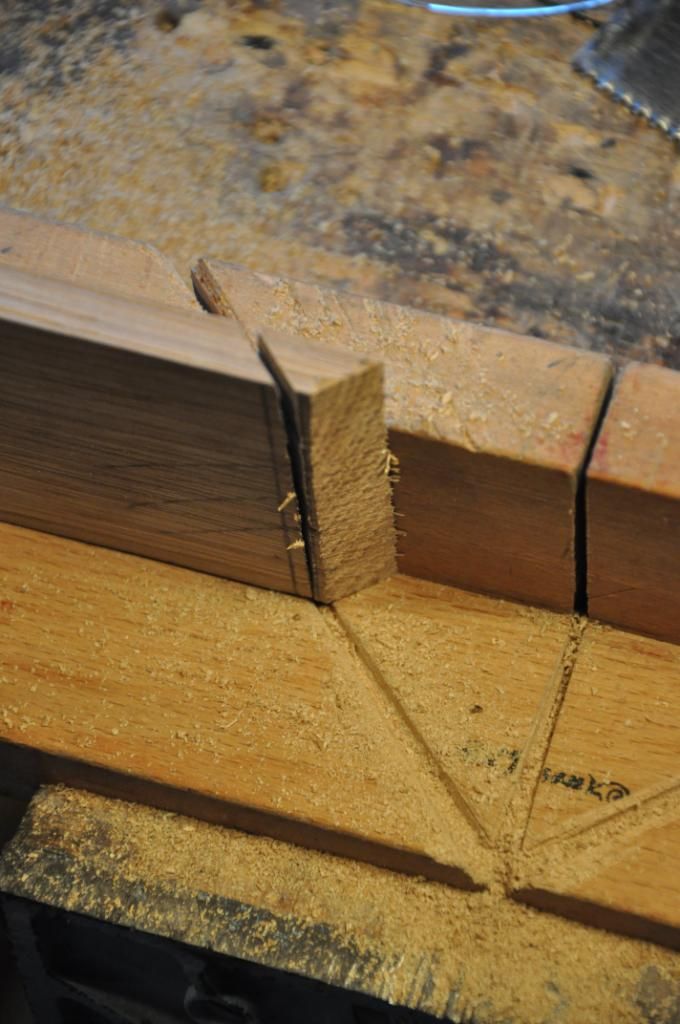 Once you've cut all your mitres, lay out the sides again;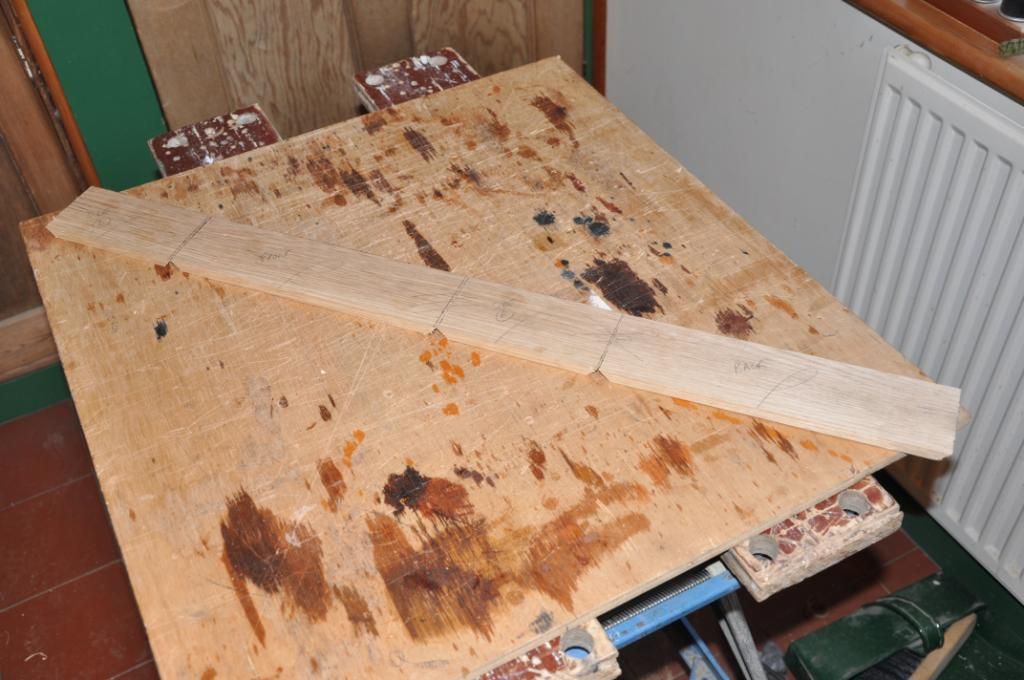 Butt the joints up and give them a tape hinge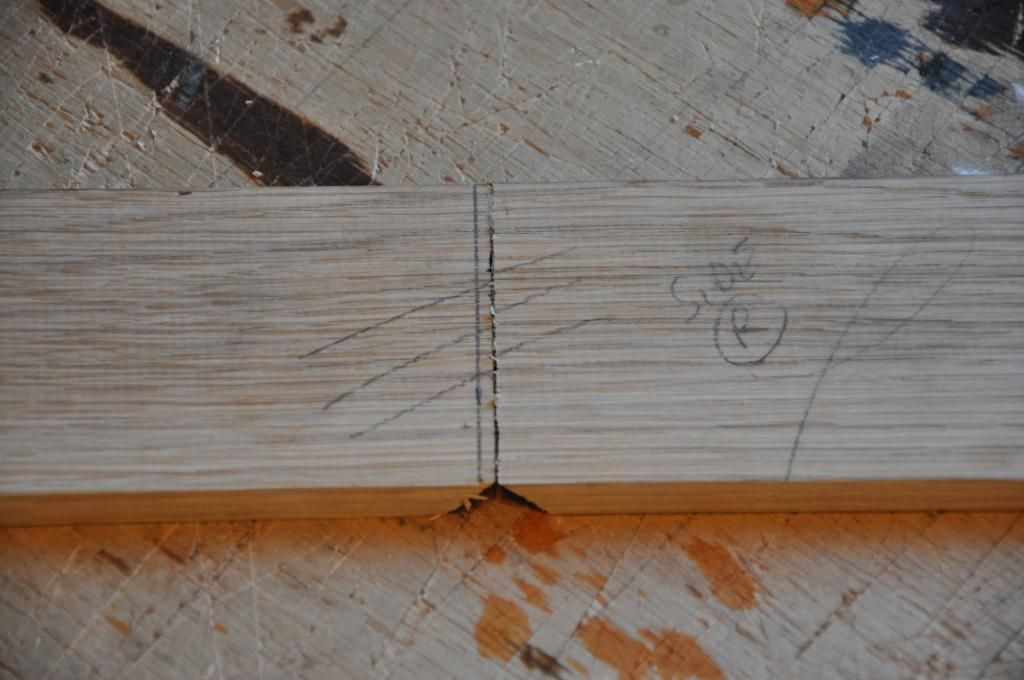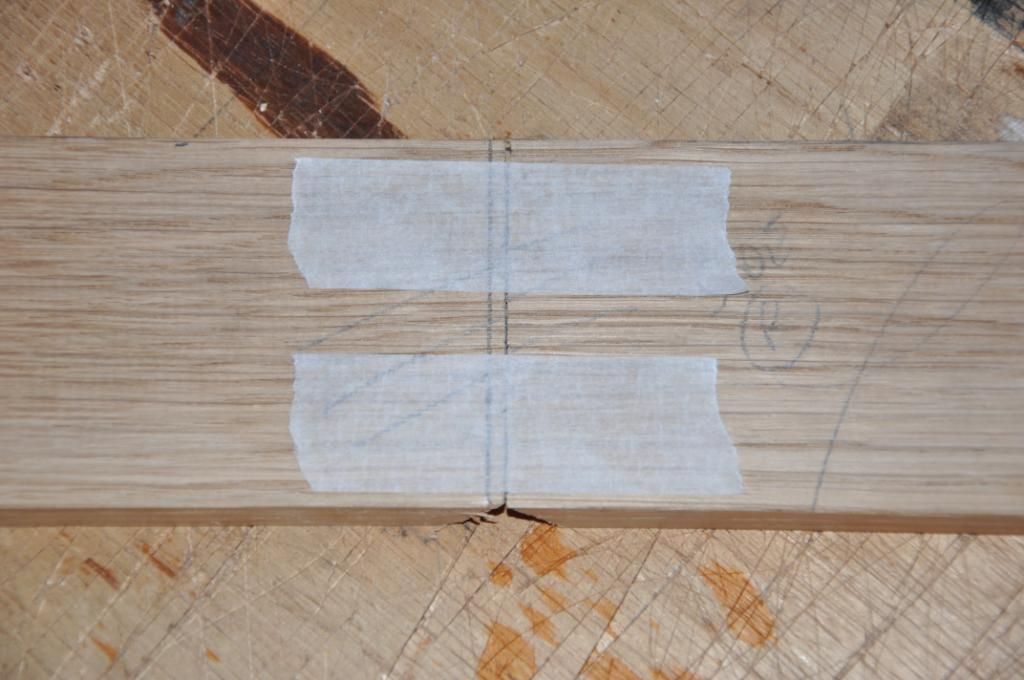 Lay it over, and pull them all together and fix the last corner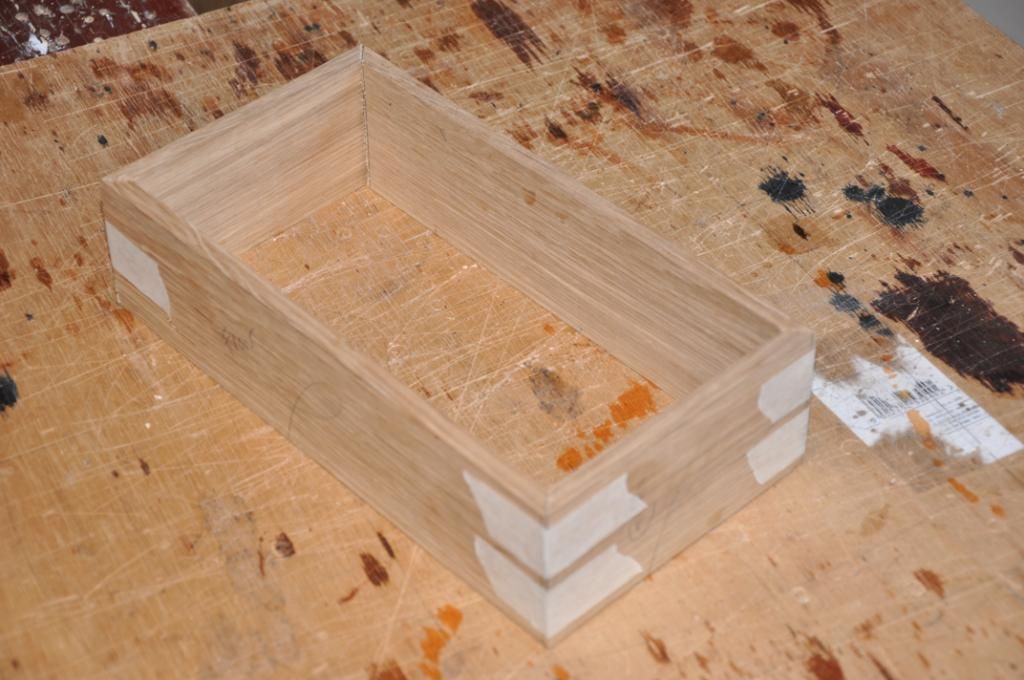 There's your first sight of a box coming together
I have a framing cramp, go for a dry run and measure across the corners to check it's squarish.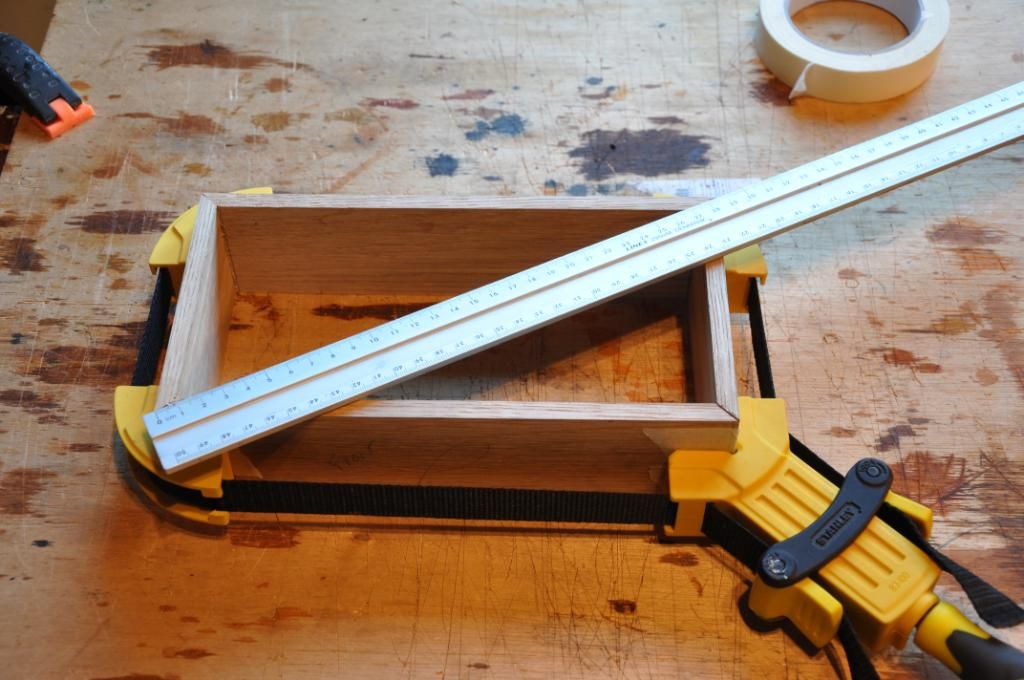 If all's well, go for glue! I lay it out again and use PVA, reasonable amount on the joins;
I should say at this point, if the box is going to be unlined now is the time to sand the insides and take care with too much glue.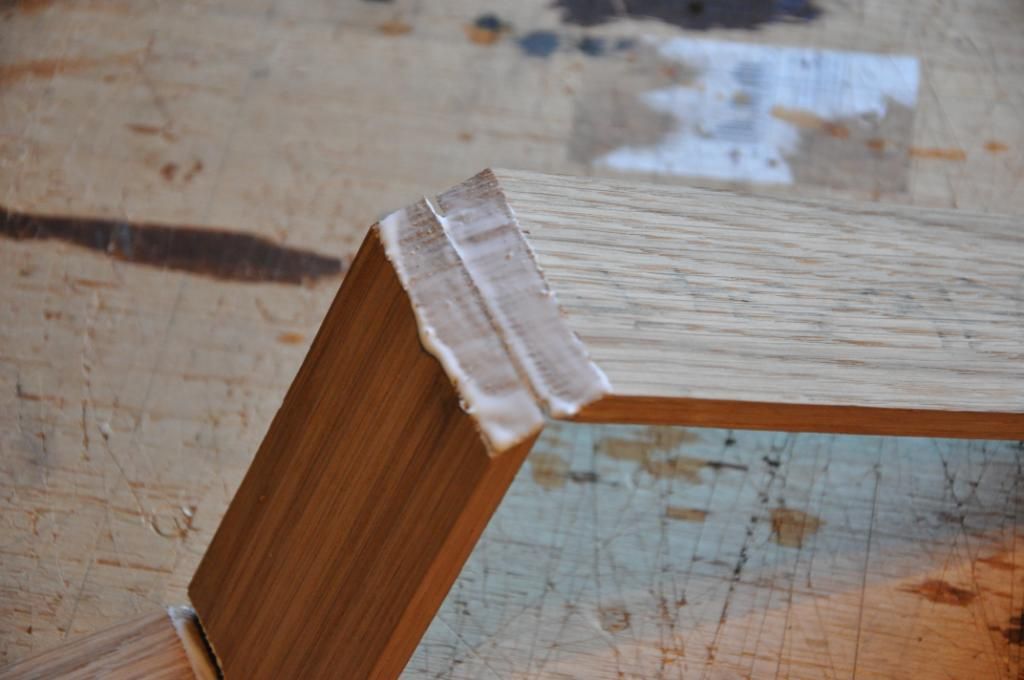 Cramp it up, check across the diagonals and adjust if required, wipe of excess glue inside.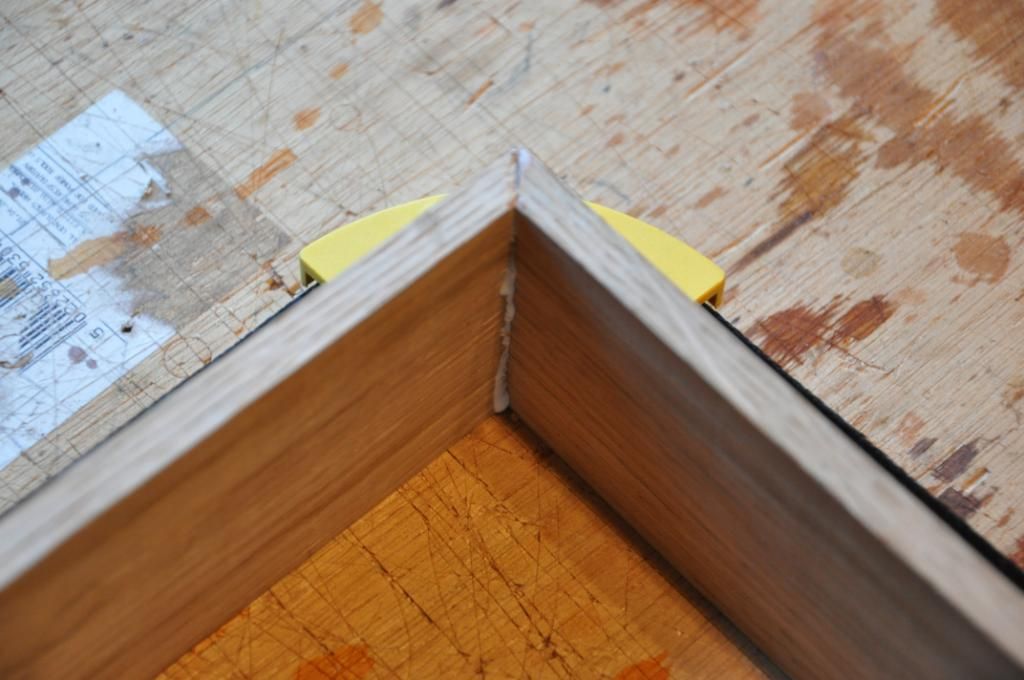 Let the whole thing go off, take off the clamp and tape and see how your joints are!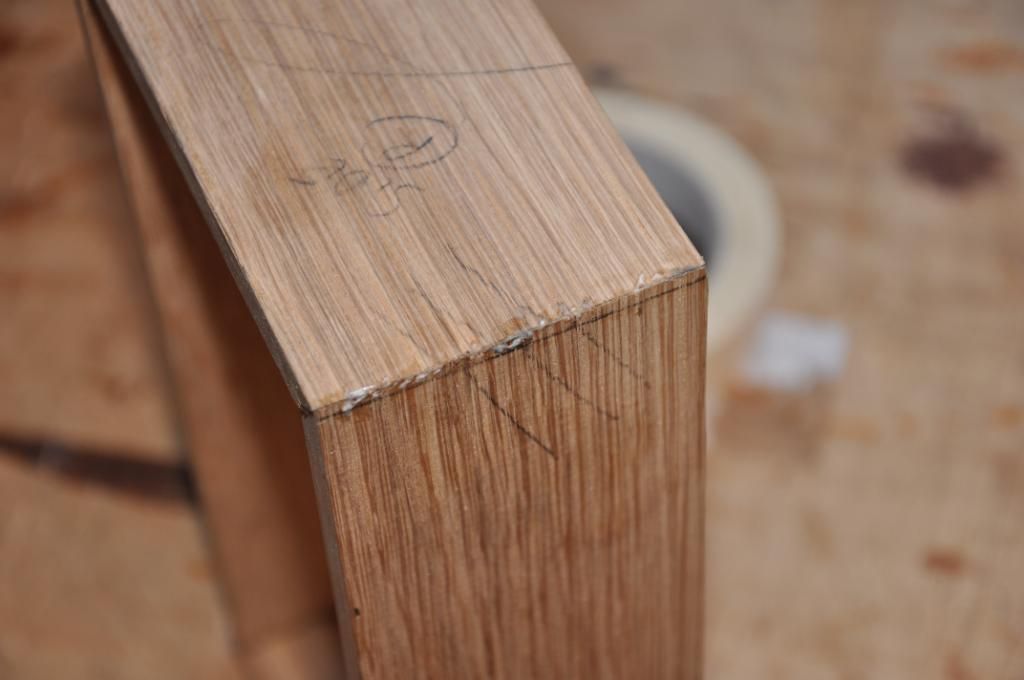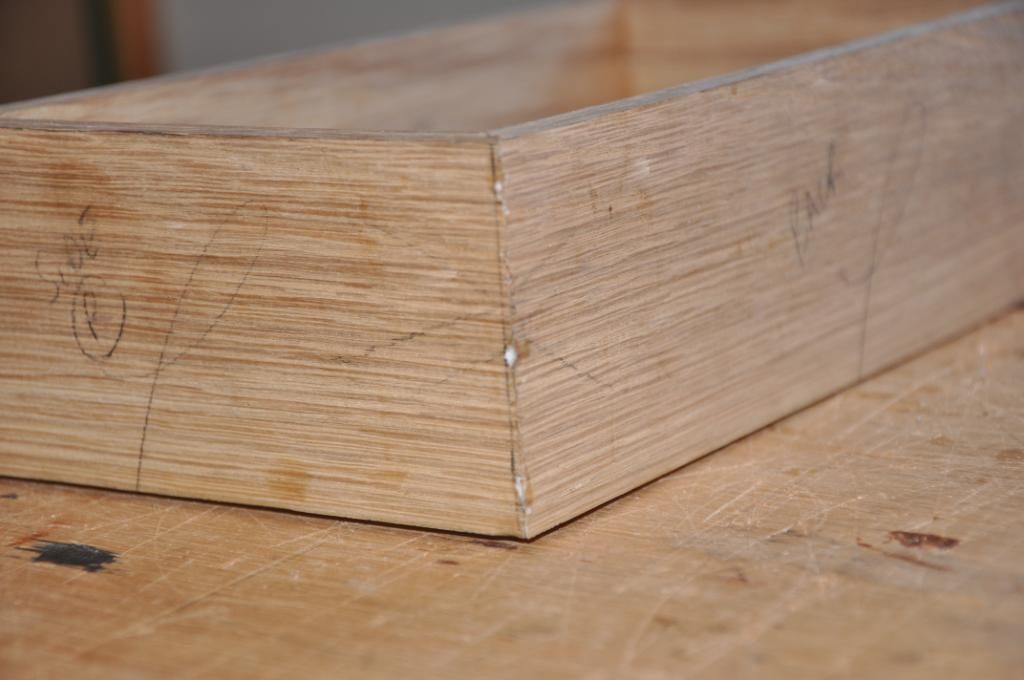 If needs be get some filler in there
Next will be lid and bottom, so far so good.
Top and Bottom.
So we've got our sides, now we need to do the top and bottom;
So treating your sides with a reasonable amount of respect, flatten the top and bottom surfaces. For this I use some fairly coarse 100grit on a flat board. Make a pencil mark around the top edge and sand that out on the board. Try not to "scrub" up and down, but choose either the "push" or the "pull" as the cutting stroke, otherwise I find I can create a hump in the middle. Swap the box round as well.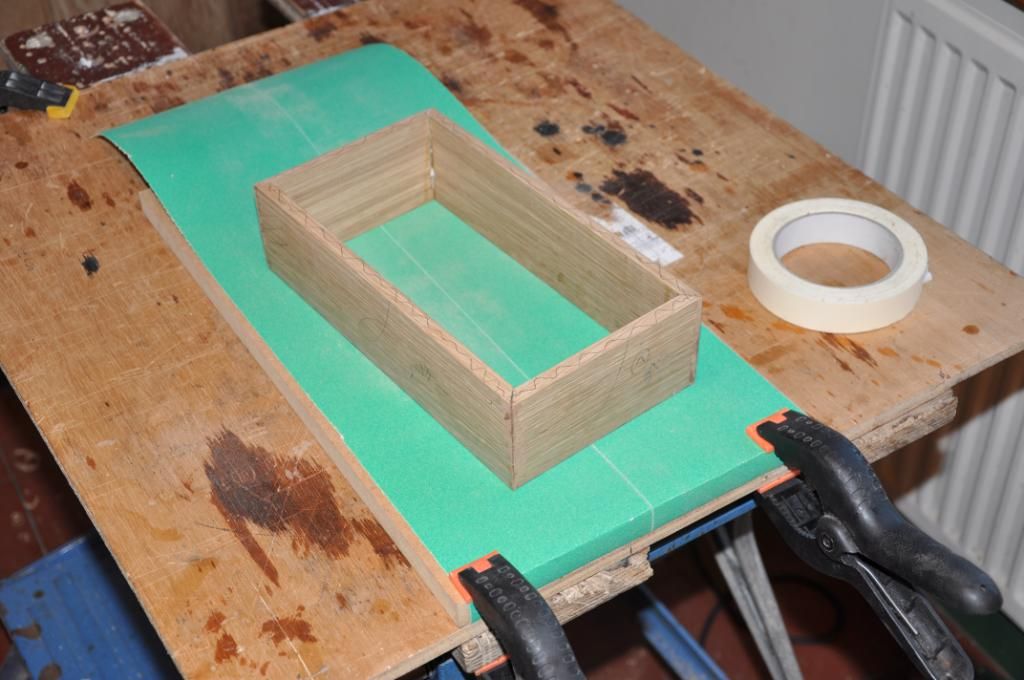 just go till the pencil has disappeared and you have a nice flat even surface.
Do both top and bottom. Now select your top and bottom material.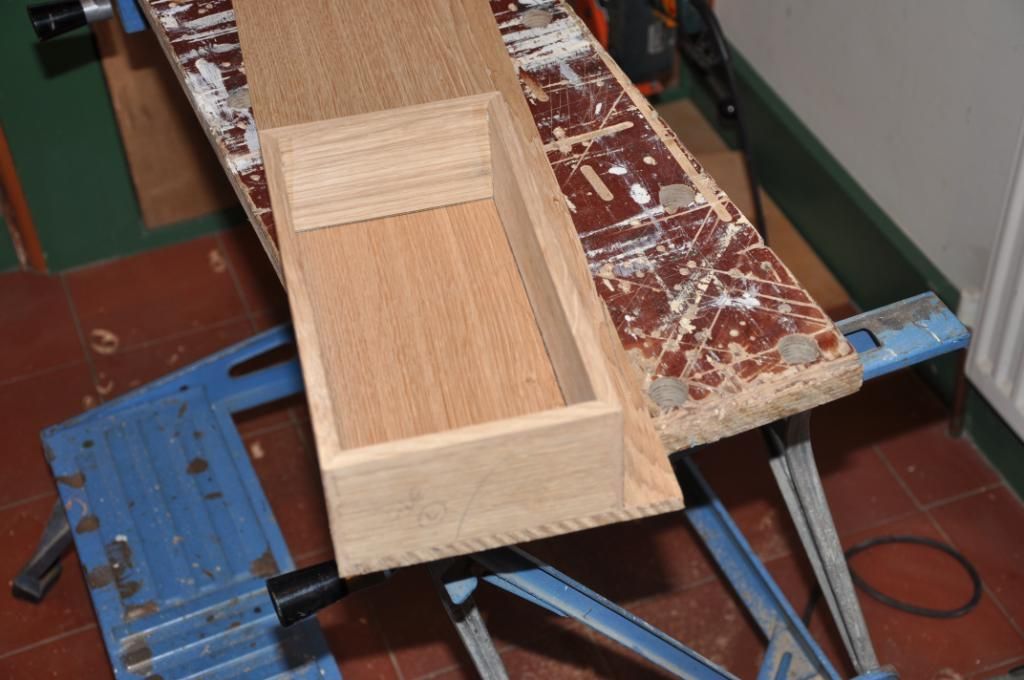 Bear in mind that your box will never be ABSOLUTELY square (least mine aren't!), so it's important to mark what goes where!
Line it up with an edge and end, leave a small overhang, then draw round the inside and the two other outer edges. I cut from the other side so the break out is inside the box, so carry the cross cut mark round to the other side. I also scribe the inside line with a stanley to minimize break out. This time you want to cut leaving the pencil line;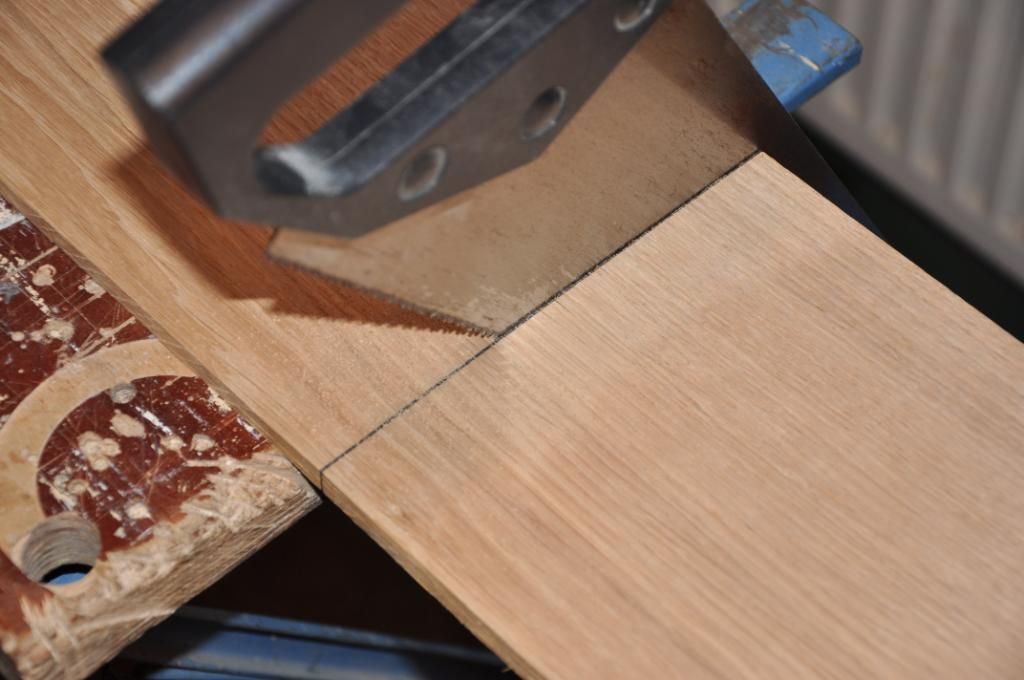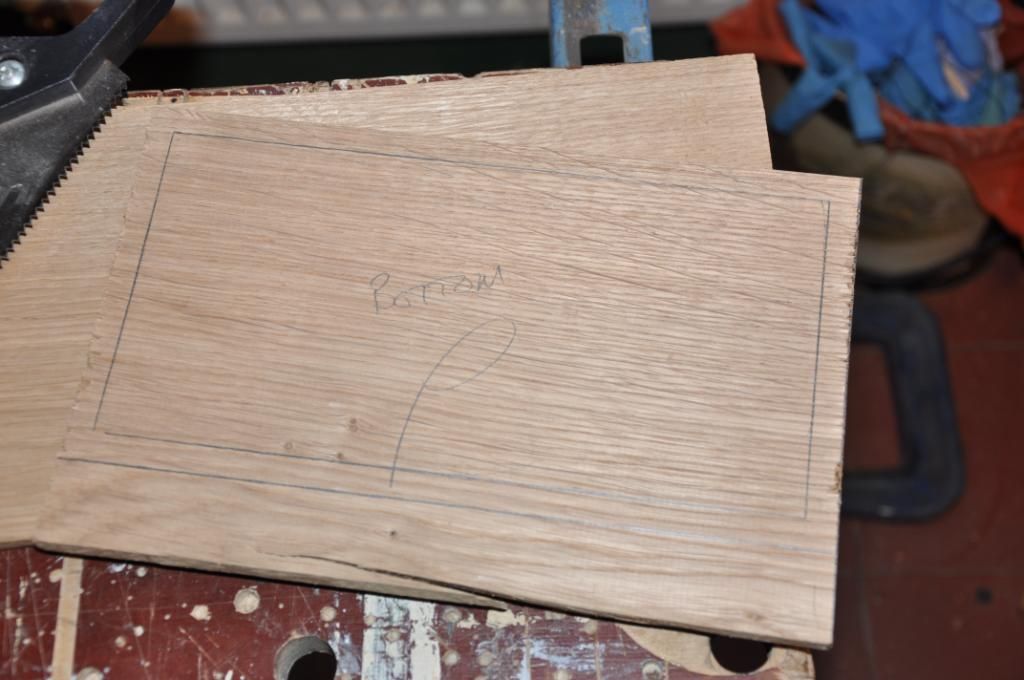 Now saw off the excess width and plane down to the line. Repeat
Take a router with a reasonable straight bit, say 14-16mm, set it up to 1/2 the depth roughly of your material. Set the fence so you JUST remove the pencil mark if your going to line the box later. If the insides are going to show, be more careful and remove up to the pencil line. I take a few passes to minimize break out and get a nice crisp line;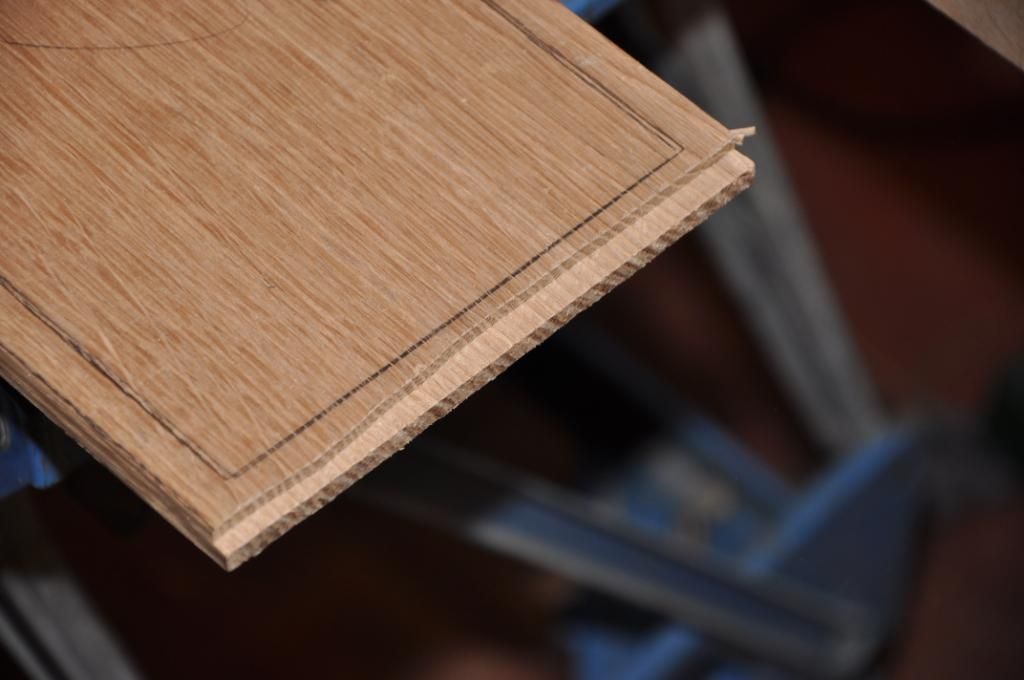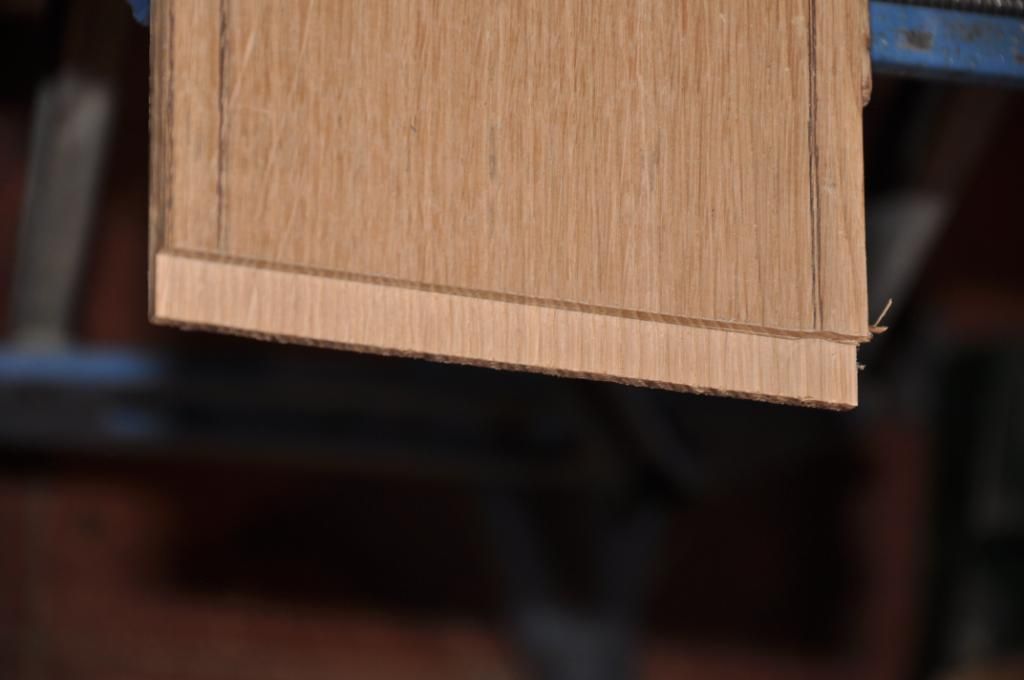 Work your way round both pieces;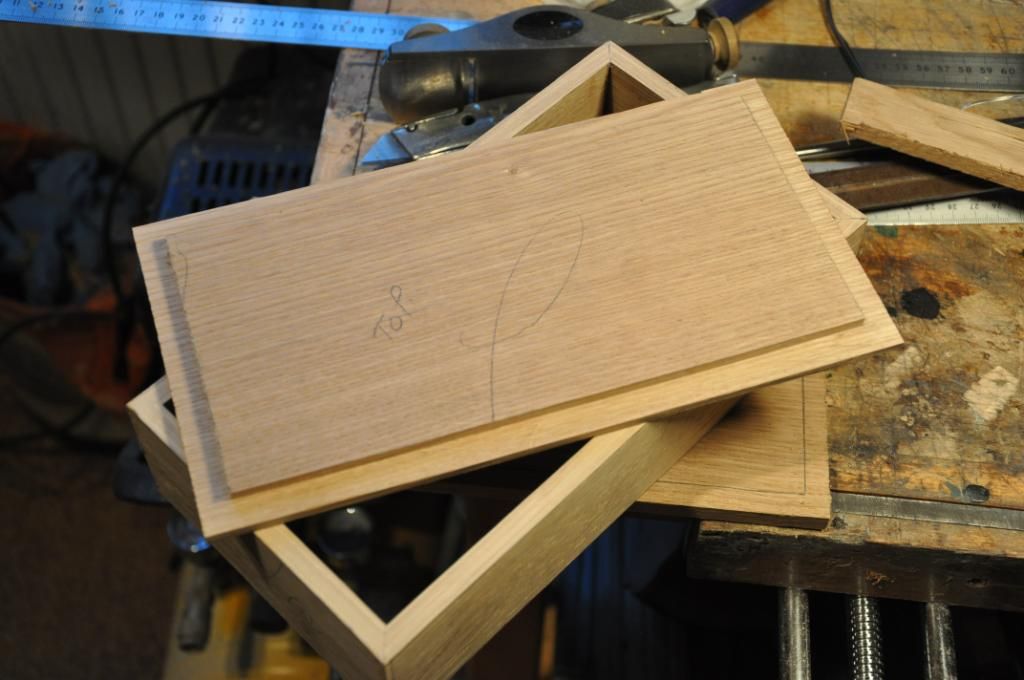 Make sure they fit and you have a nice even gap on the inside. Later you'll be tucking your lining material in there to get the insides nice and crisp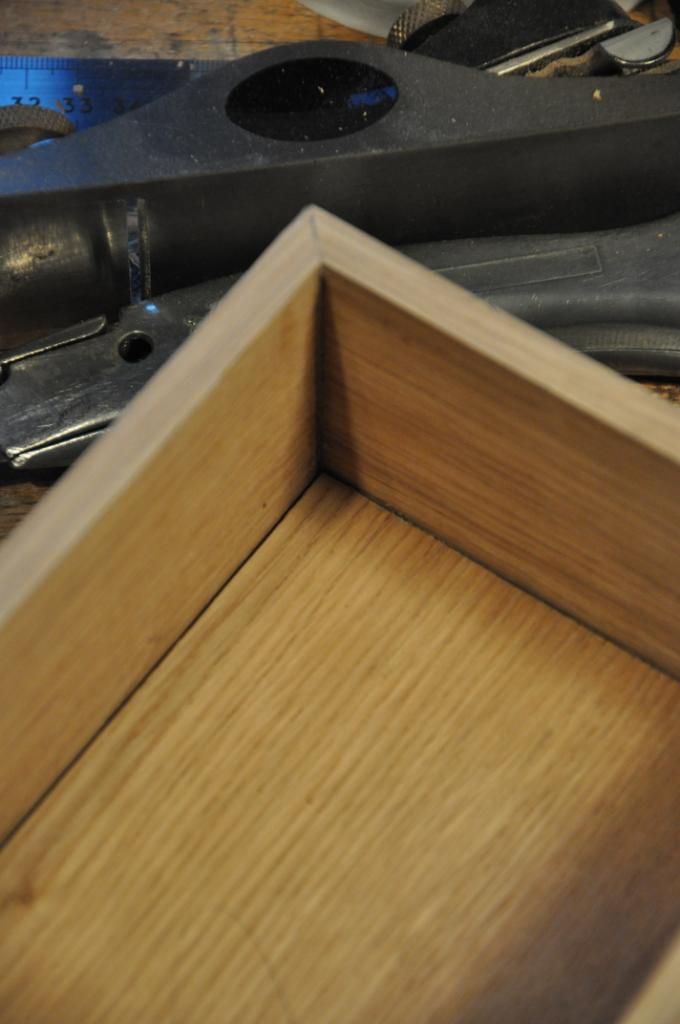 and it all sits nice with just the tiniest overhang all round.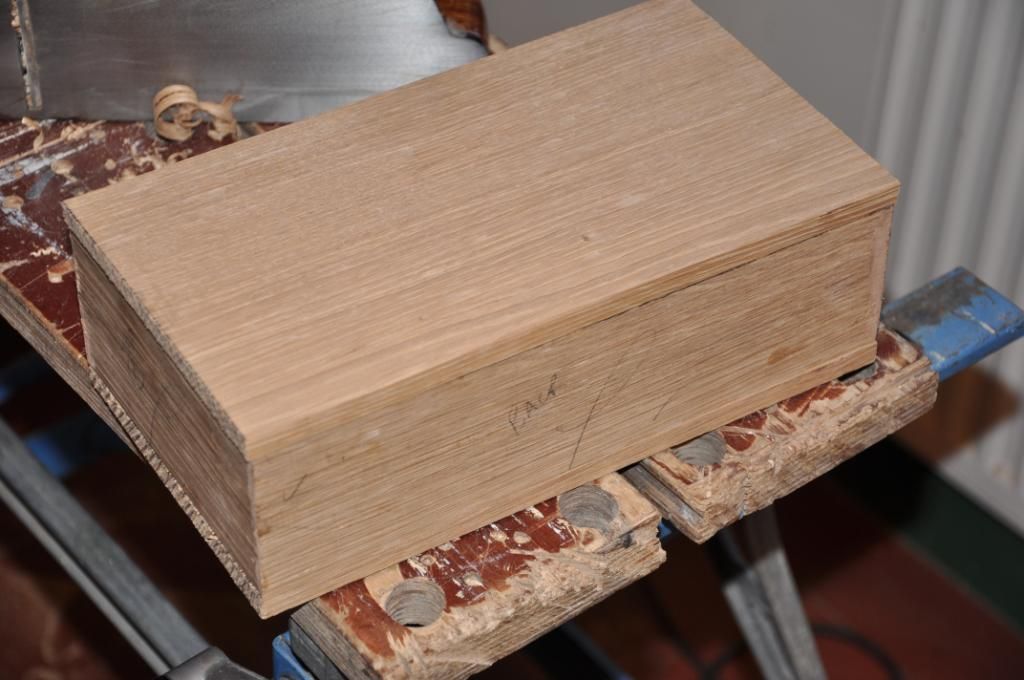 Now glue, tape and cramp..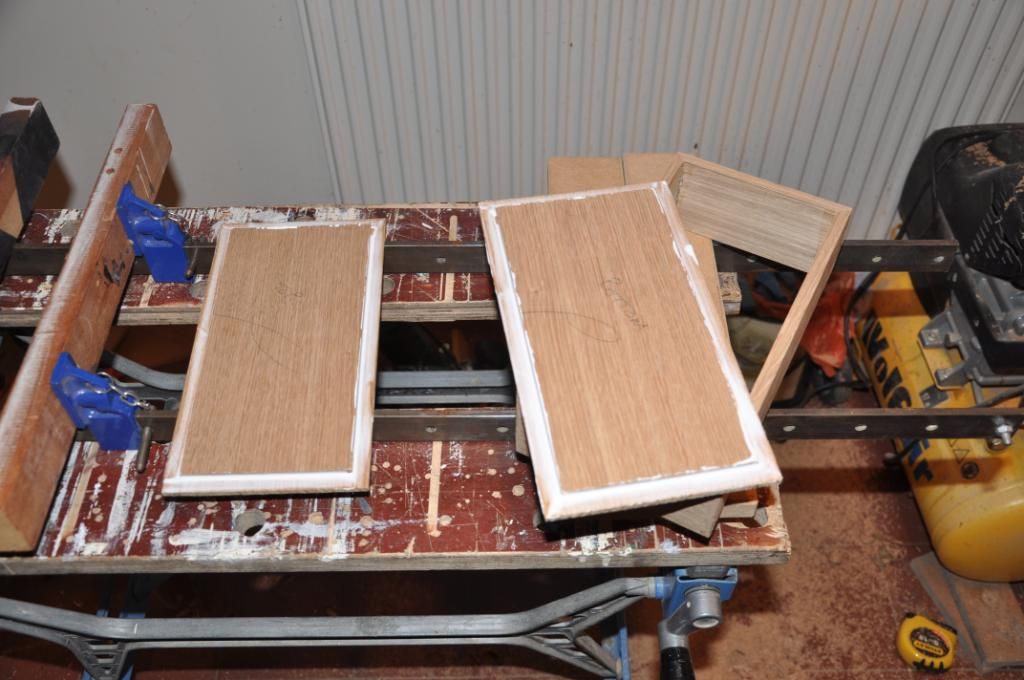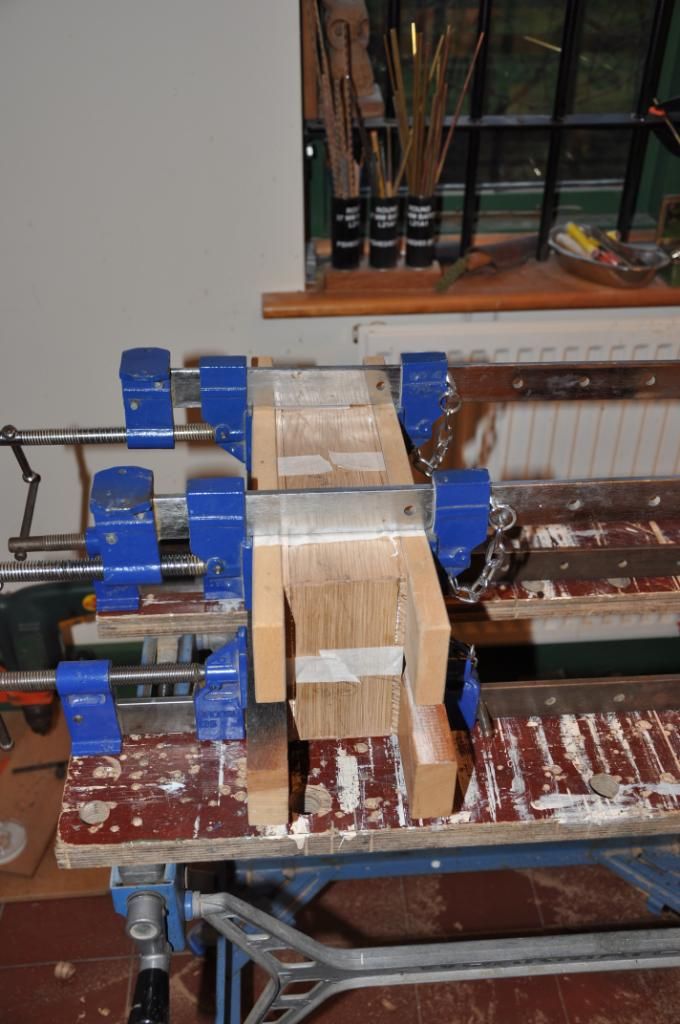 You don't have to go loopy with sash cramps, but I've got 4 so I use them
So, out of cramps, tape off and its looking a bit scruffy and not very promising;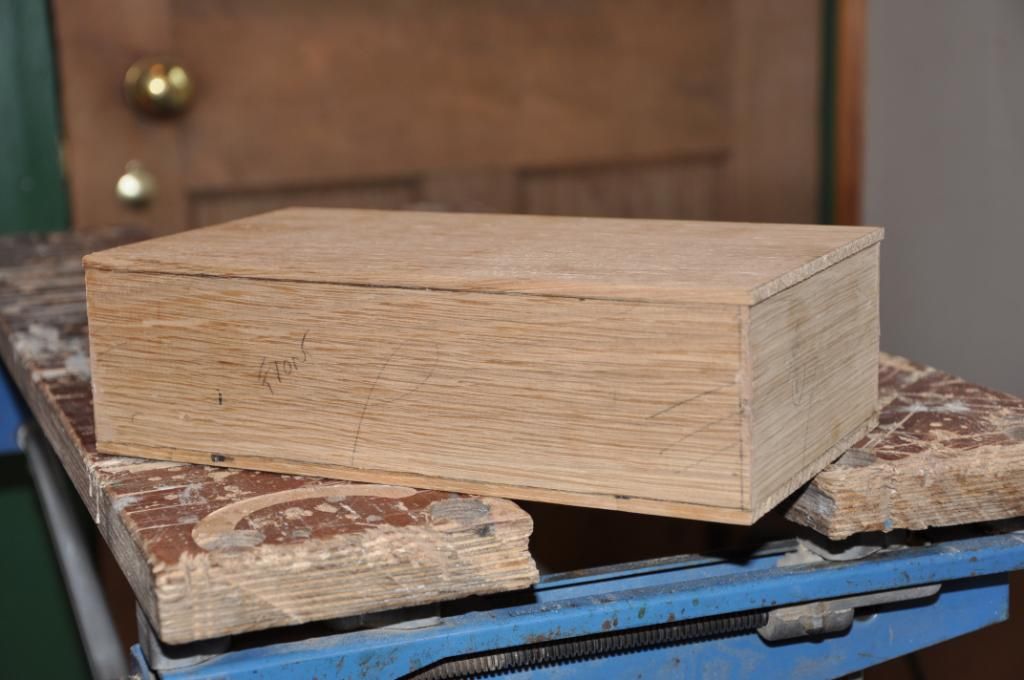 So lets scrub it up and add some bling!
First remove the overhangs and excess with a small block plane and give it a good sanding (120).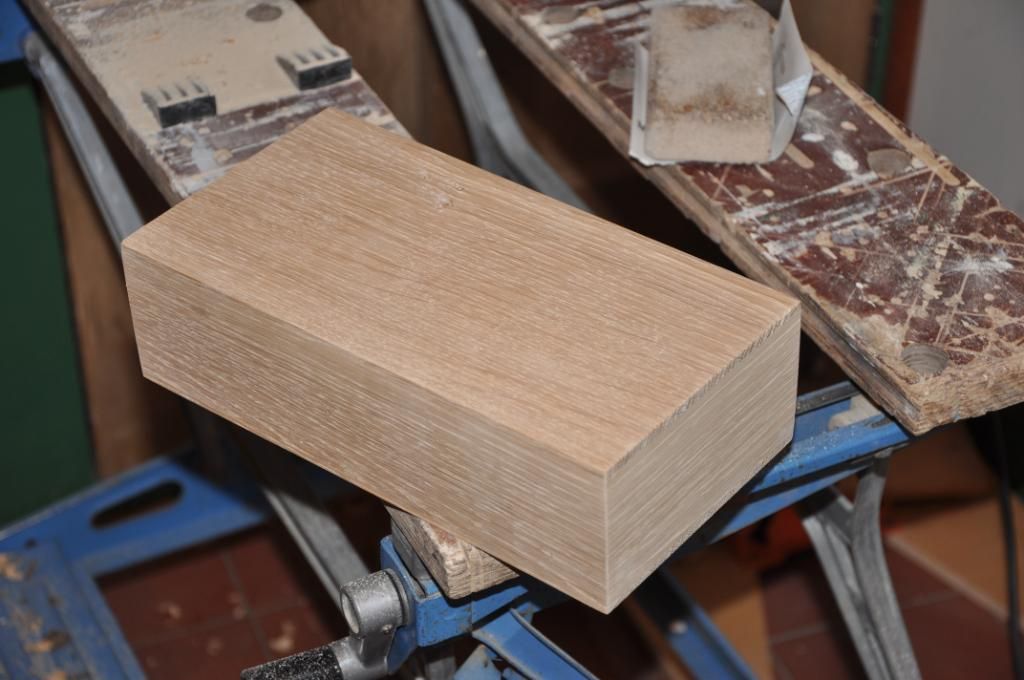 Looks a bit more promising now.
Going to add some 10mm satinwood cross banding. I do it at this stage because the "box" is easier to manage before cutting the lid out and.. if it goes wrong you can turn it over and have a fancy bottom!
Set your router depth so the banding is just proud, only just tho. Then follow the steps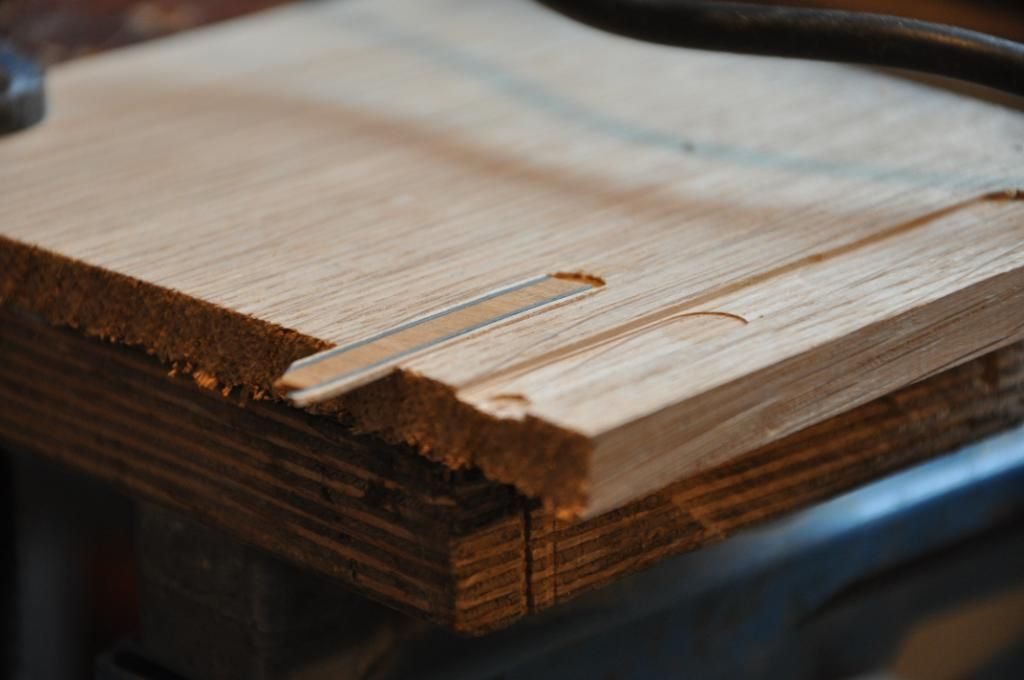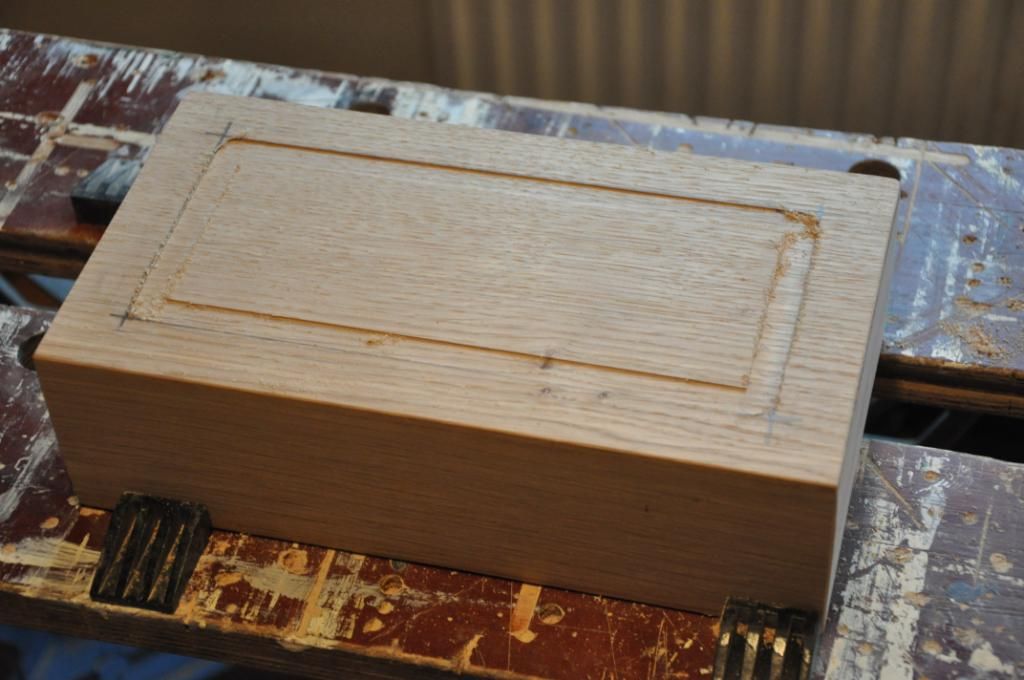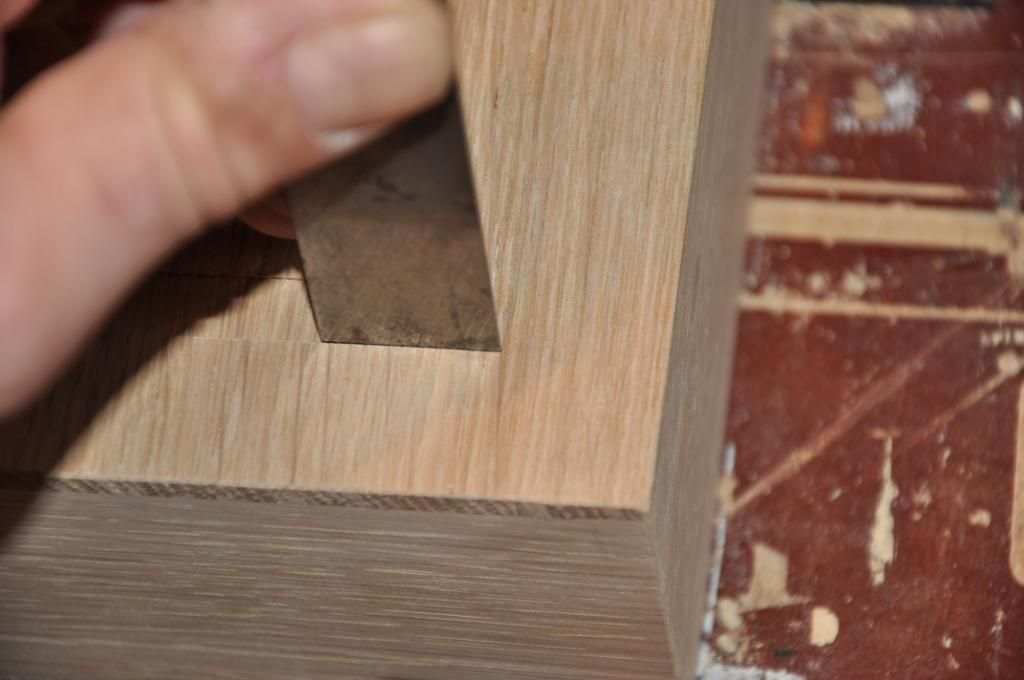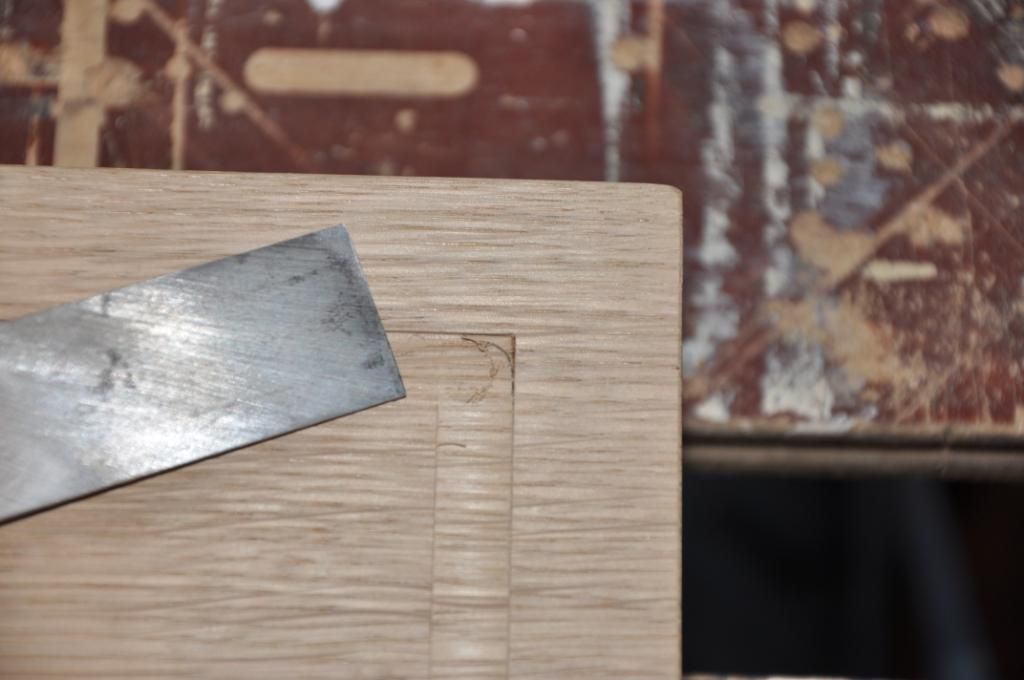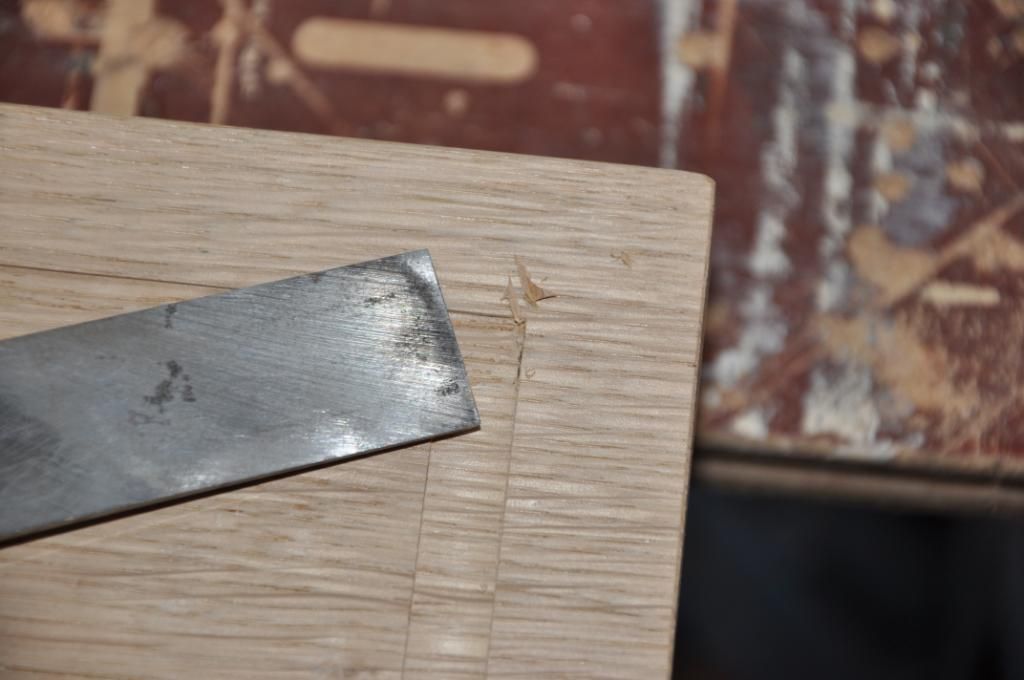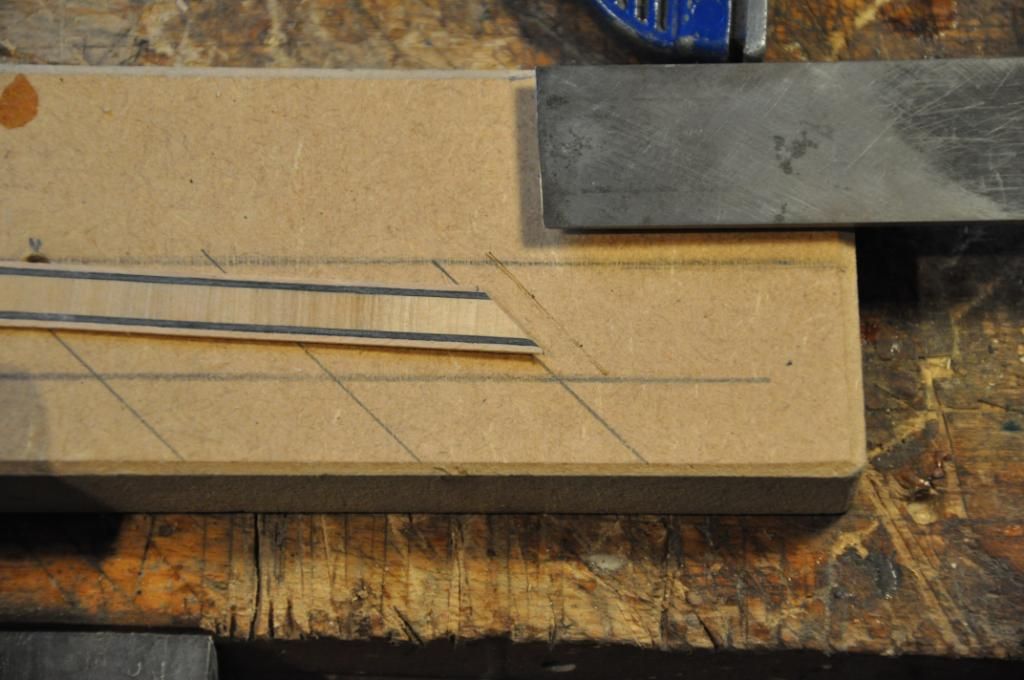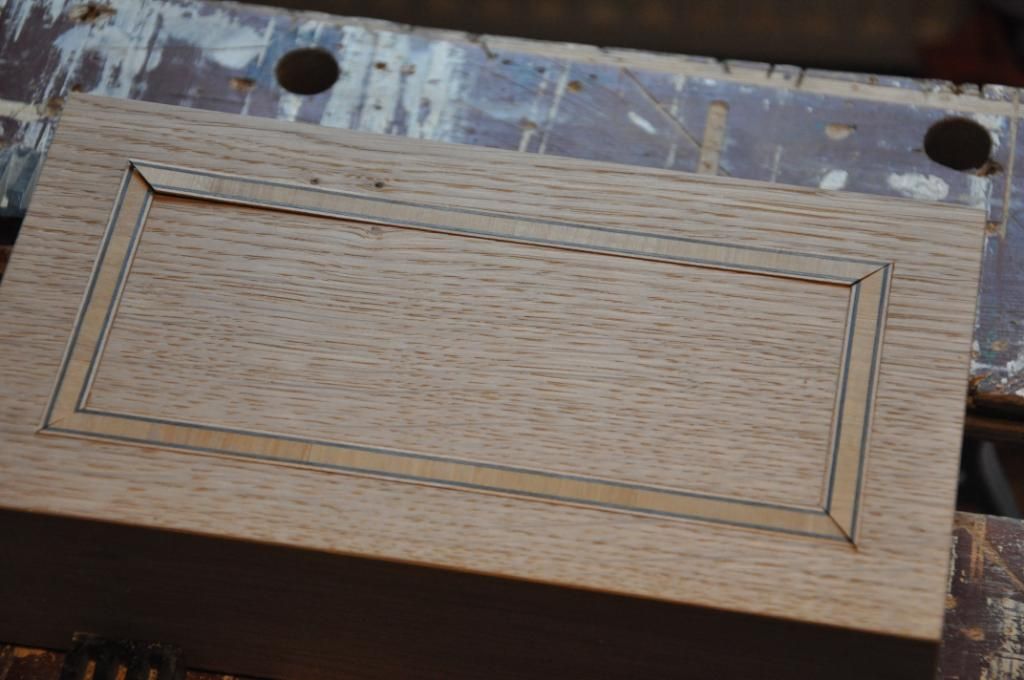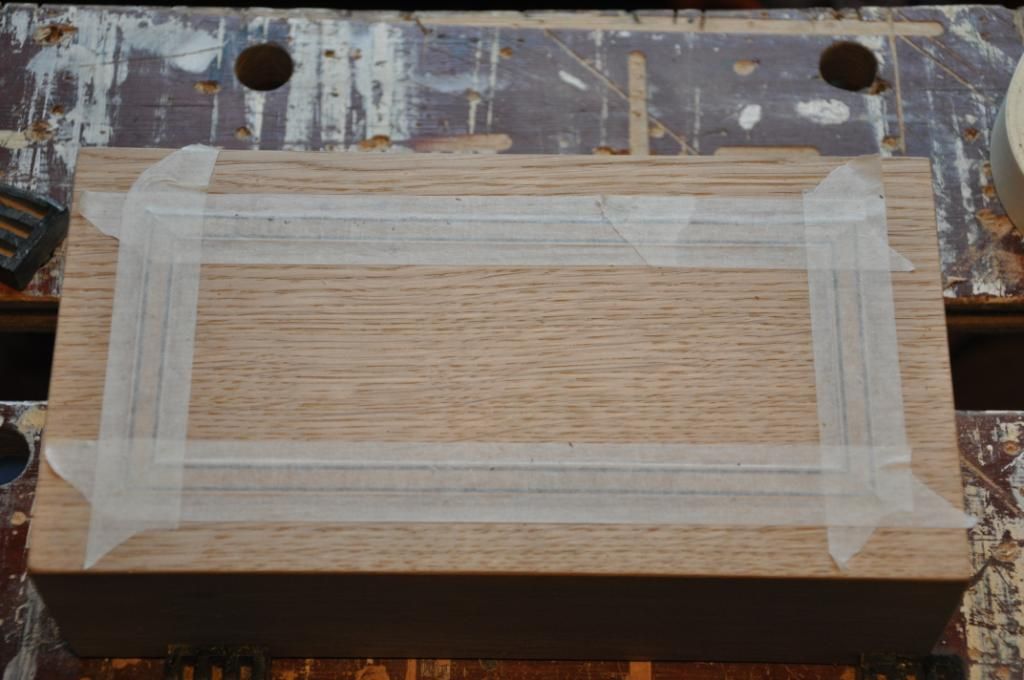 Phew! leave to dry, peel off tape and sand;
looking a bit more promising now. Next is a deep breath and commit to cutting out the lid
All I have at the moment is a hollow brick of Oak!
So let's do the lid. For this I use my POWER TOOL - again
Set the depth to just over the thickness of stock, 10mm here, then make a series of shallower relieving cuts all round the box. I can usually do it in two. Stop short of full depth by about 3mm. Then go full depth and route the two long edges, You'll end up like this,
First cut, then follow it all round..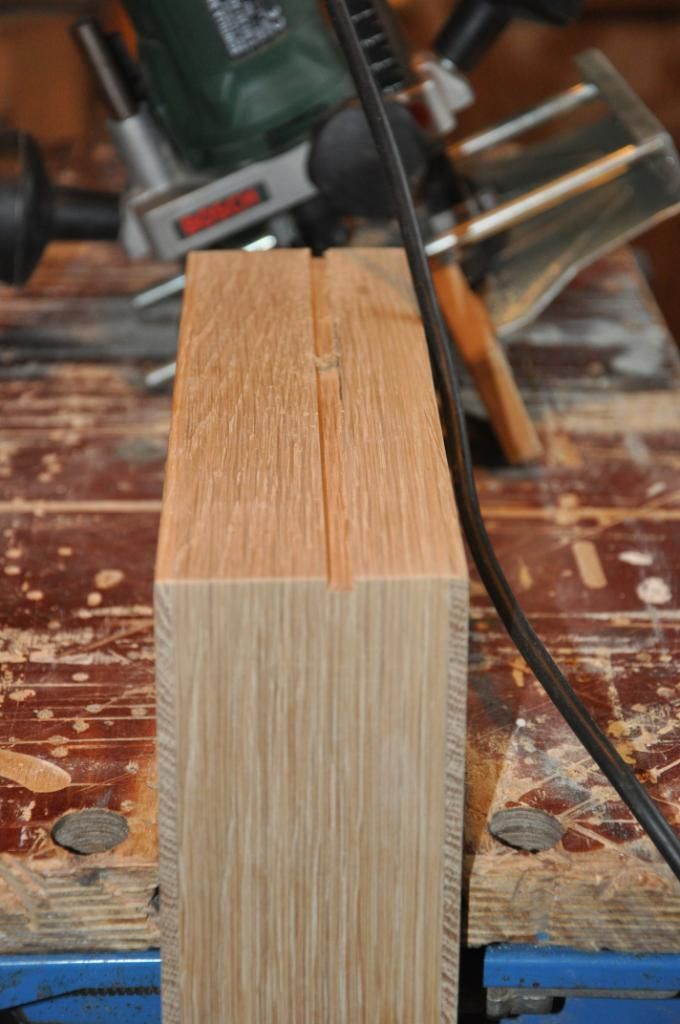 Second pass, bit deeper...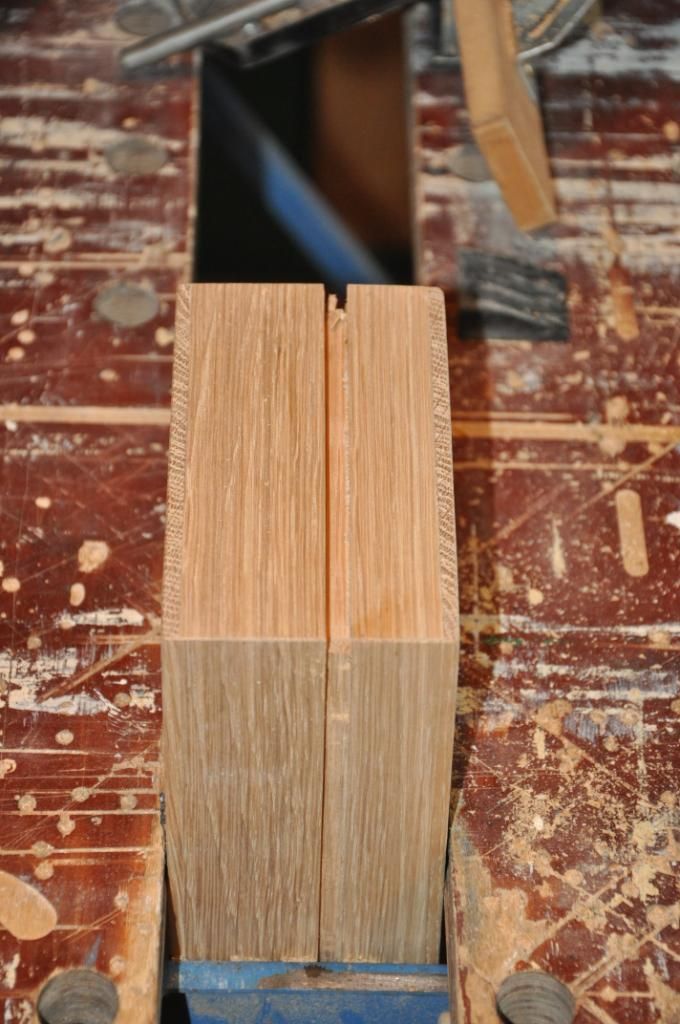 Finally full depth on the front and back...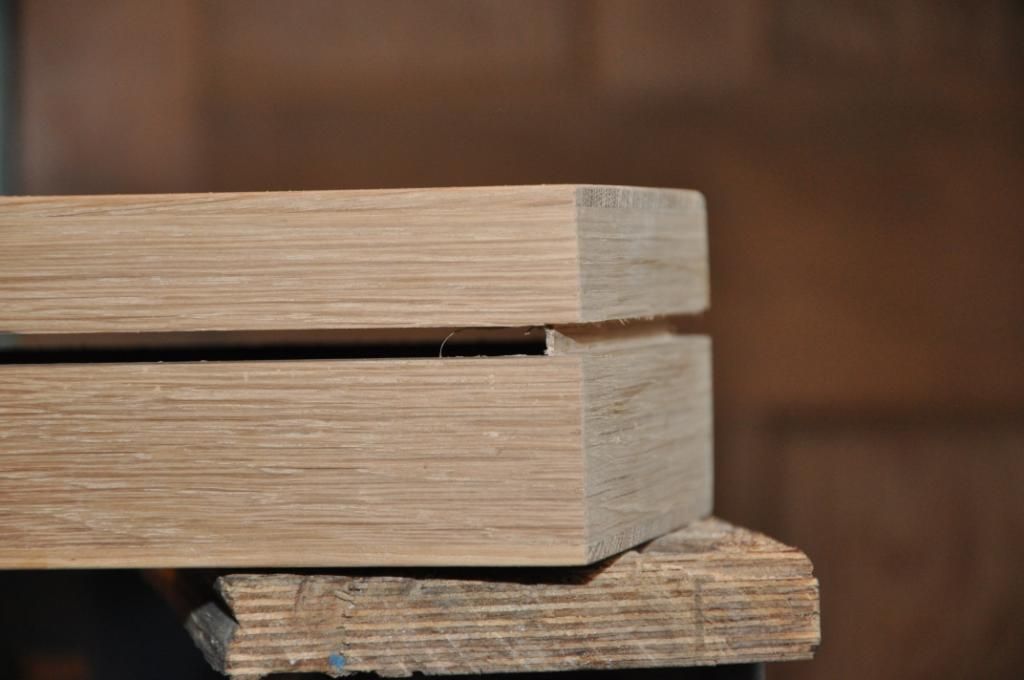 Then carefully saw down the middle of the two ends;
Congratulations you have a box!!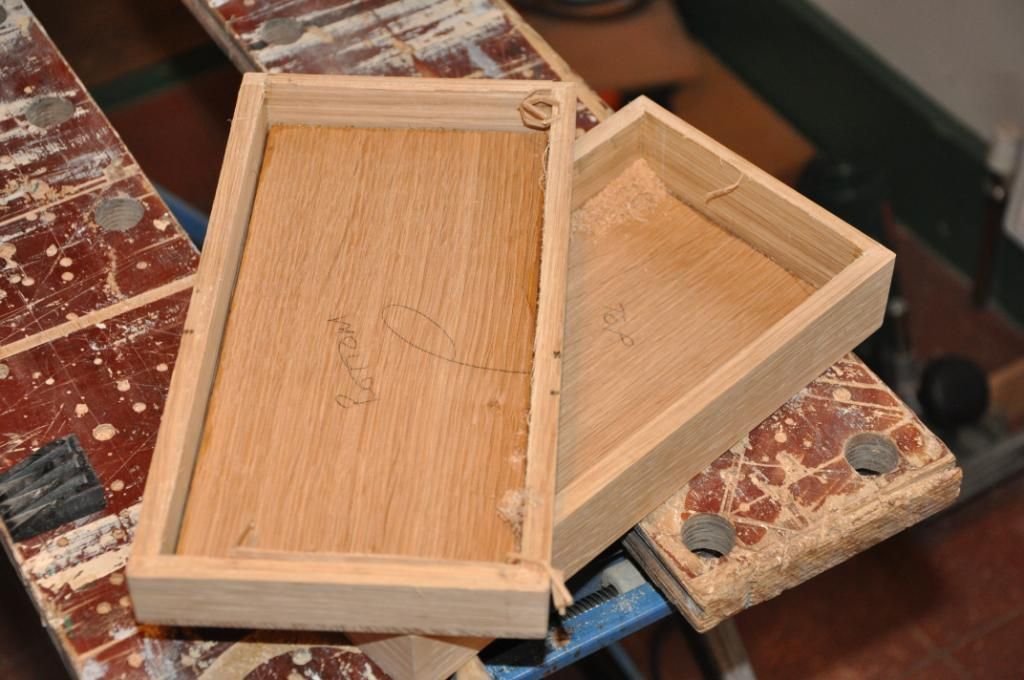 It'll be a bit rough so flatten as before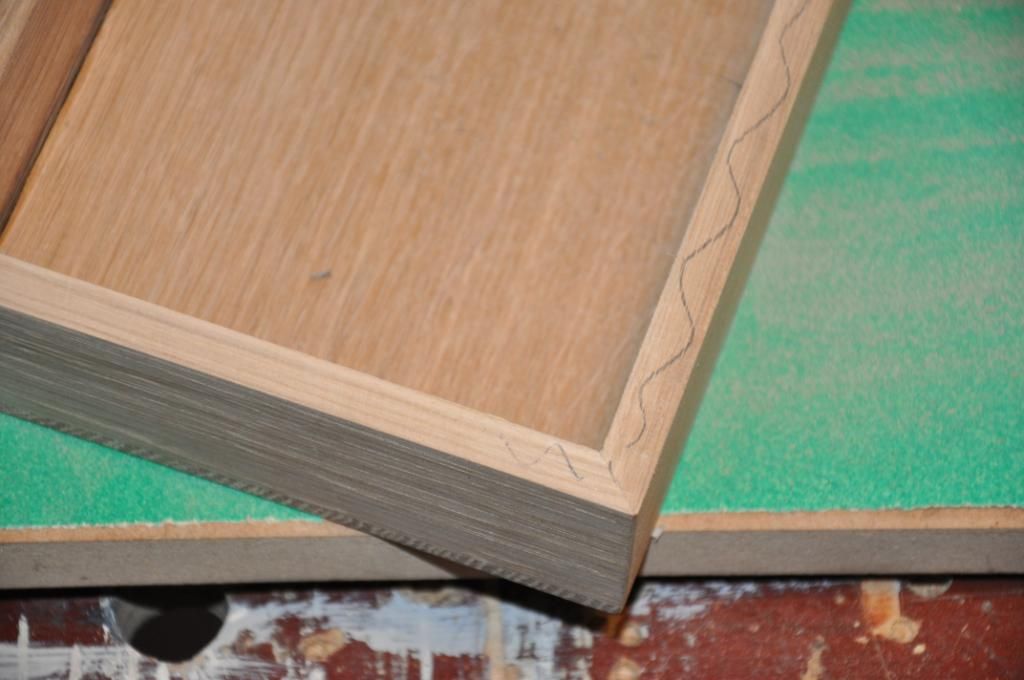 But be really careful to keep things flat. Keep a check on things by matching up the two halves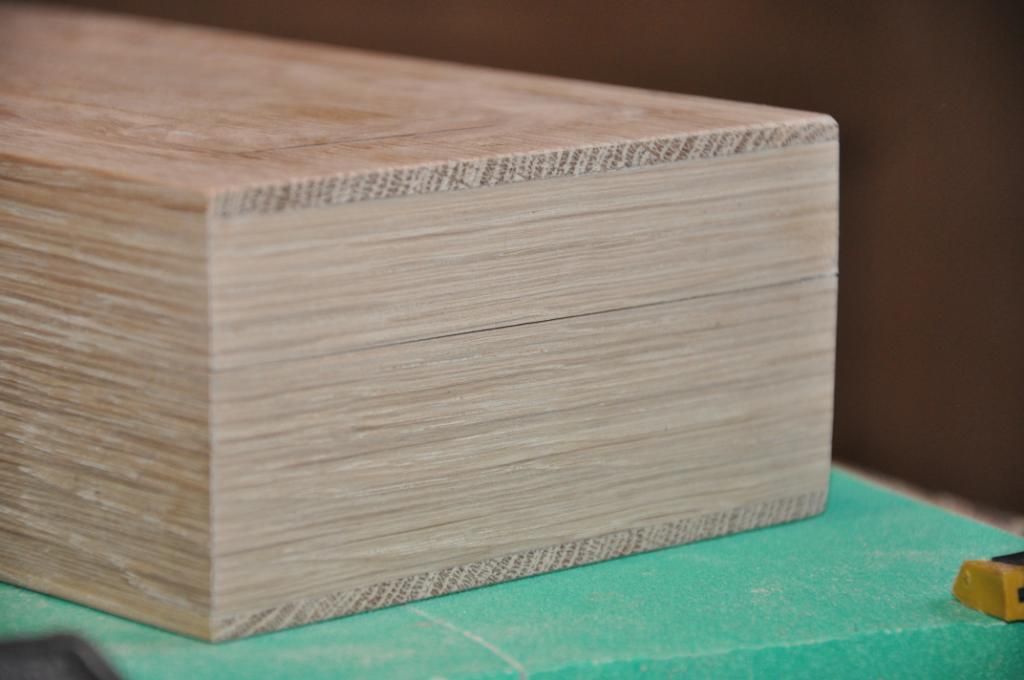 Once you have it flat and marks removed, give it a wipe with a damp rag to draw out any dust, lift the grain and check for gaps that need filling.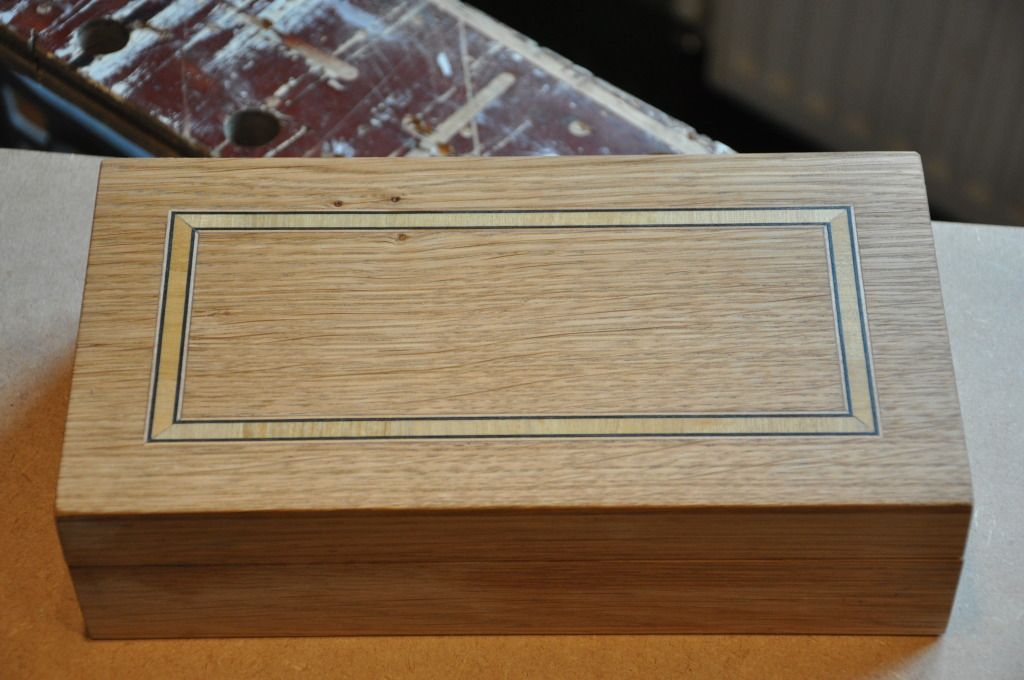 Inside I mark which face matches, just makes life easier as it will only "fit" one way round. If I was going to a simple lift on/off lid, at this stage I would line the inside of the lid with thinner stock which protruded by 5-10mm, however this is going to have some hardware - hinges and a catch.
Hinges and hardware;
I kinda think a hinge makes a box
as in... use some decent hardware...
There must be some formula for where they go, but I just put em where they look right, 10" box, 5" apart looks ok to me.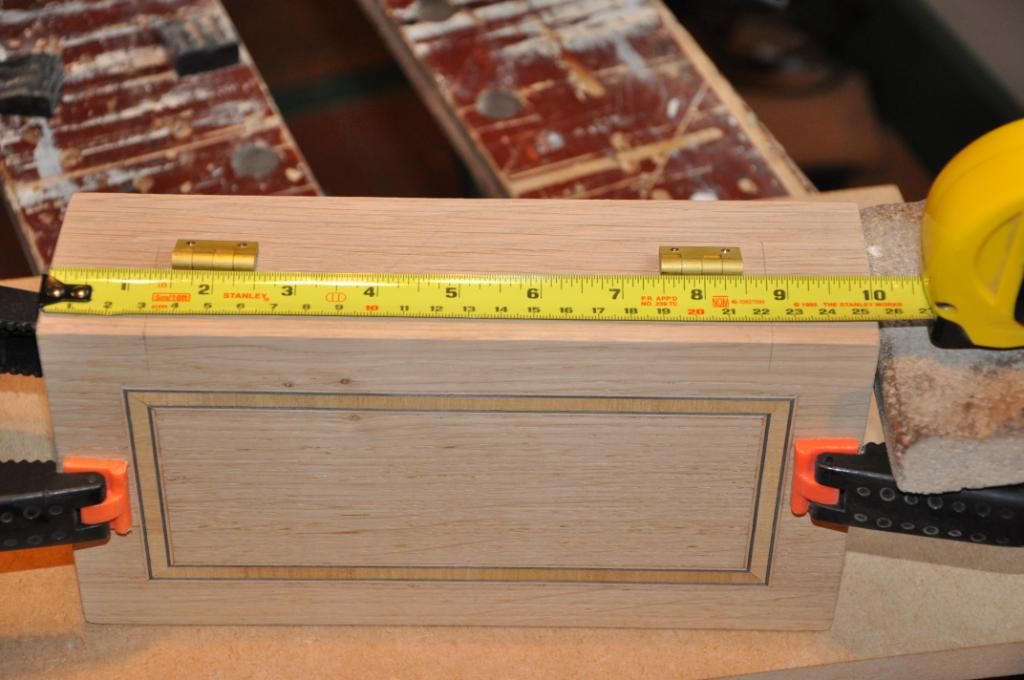 I cheat and use a router with a very simple jig I made up. The router came with some sort of attachment that i think is intended for stencil work,
A bit of careful measuring and some sums and you too can make a jig!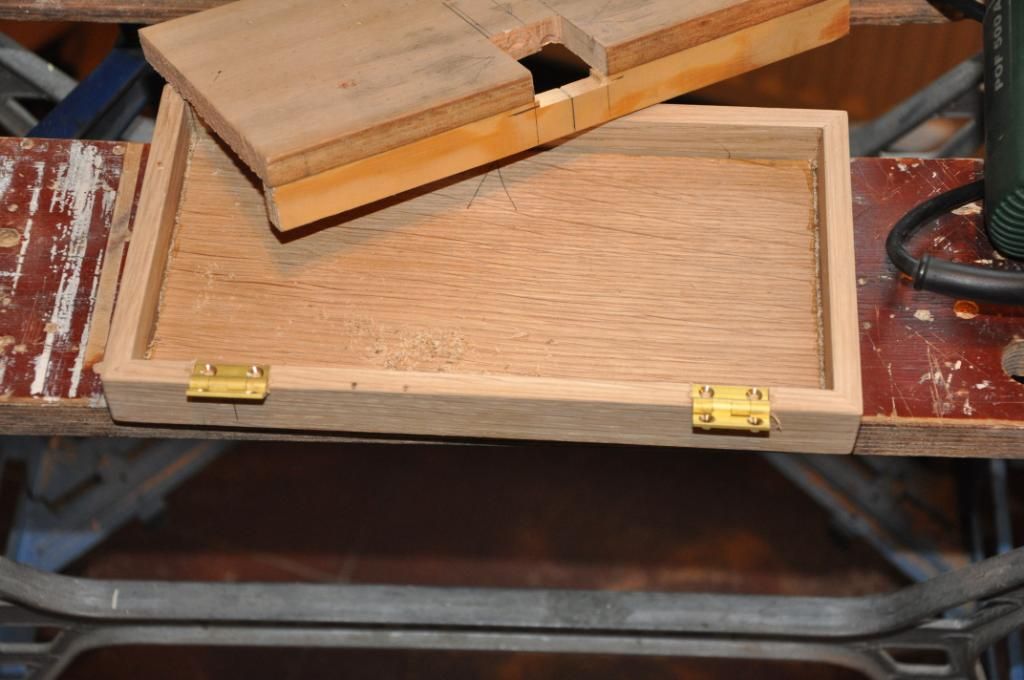 I find getting the depth right is the secret, not quite to the centre of the pin;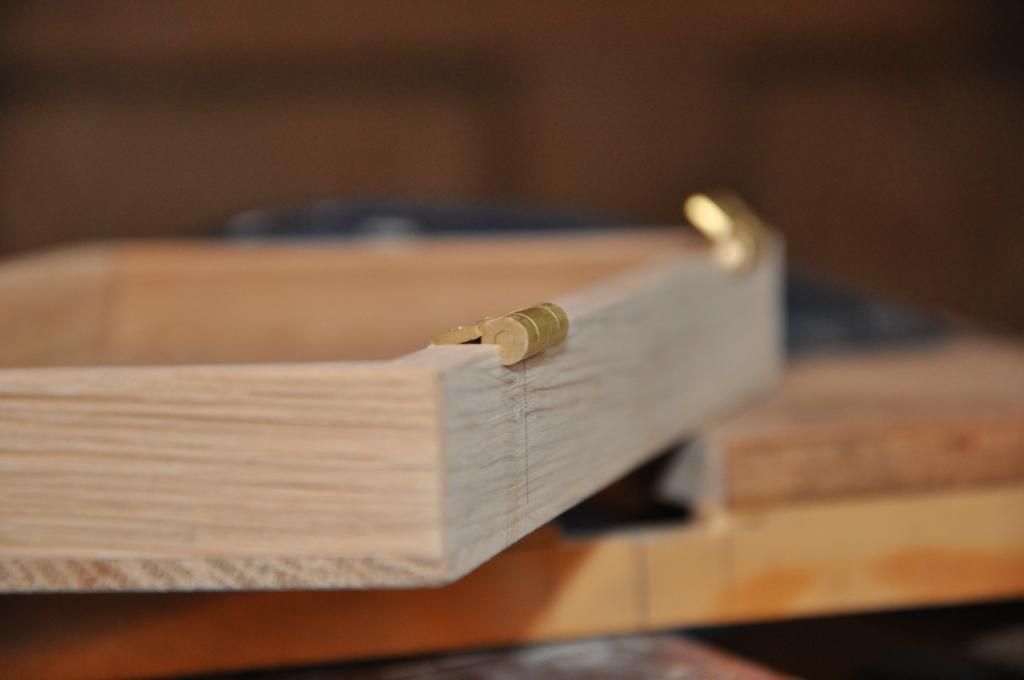 I have a pot of used screws for first fit as I like to use new screws for final assembly with pristine heads all lined up with the grain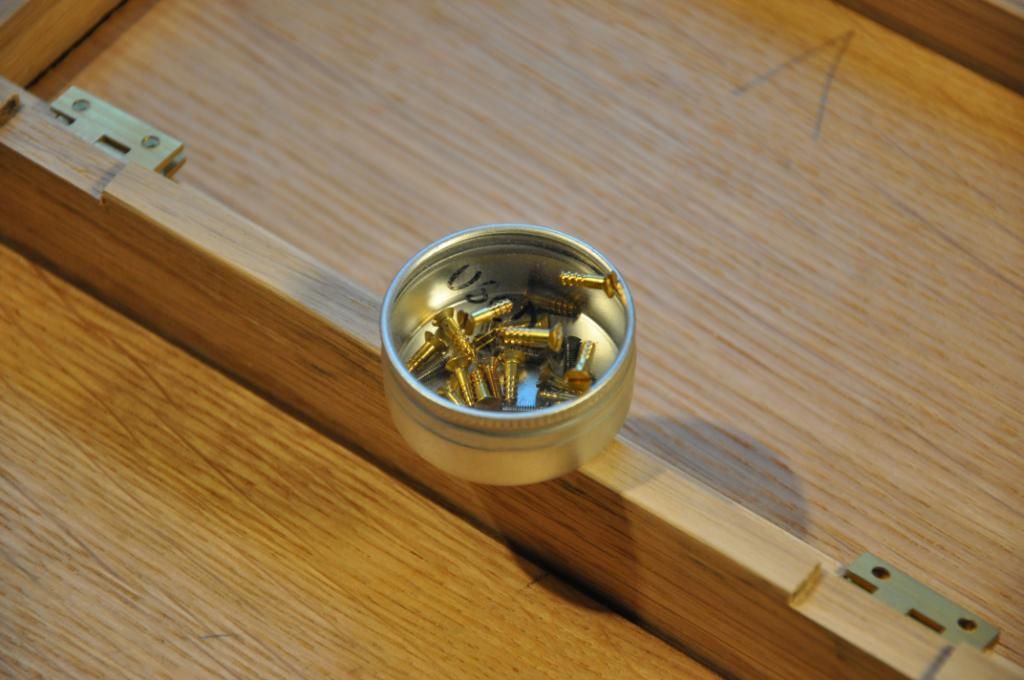 Mark which hinge goes where, offer up and drill one pilot hole only. Screw and fit.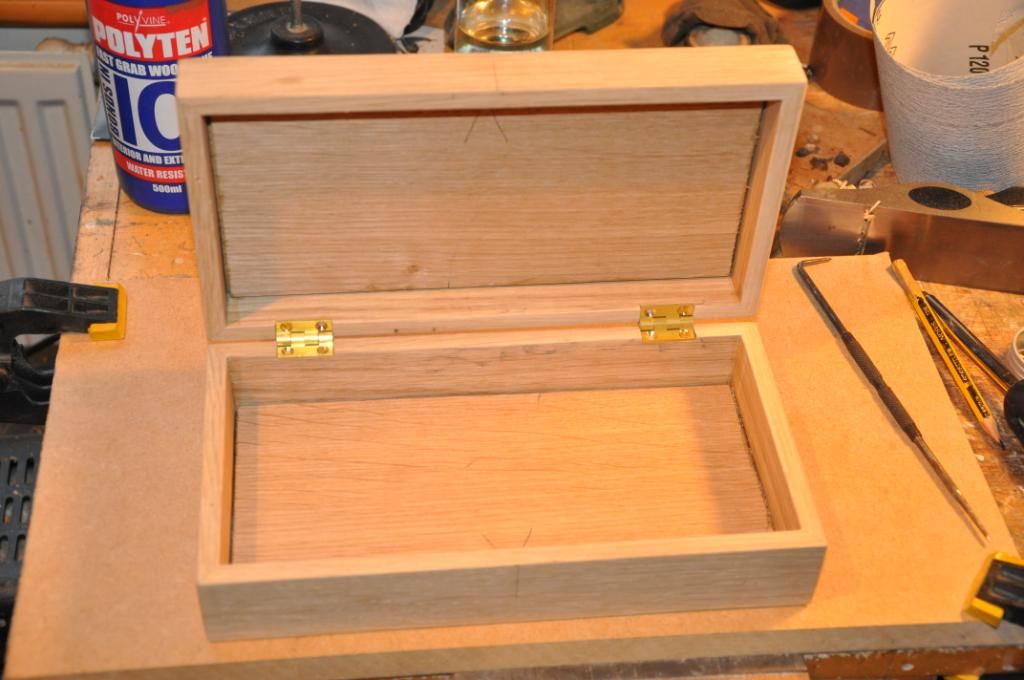 Check it all looks good and lines up nice....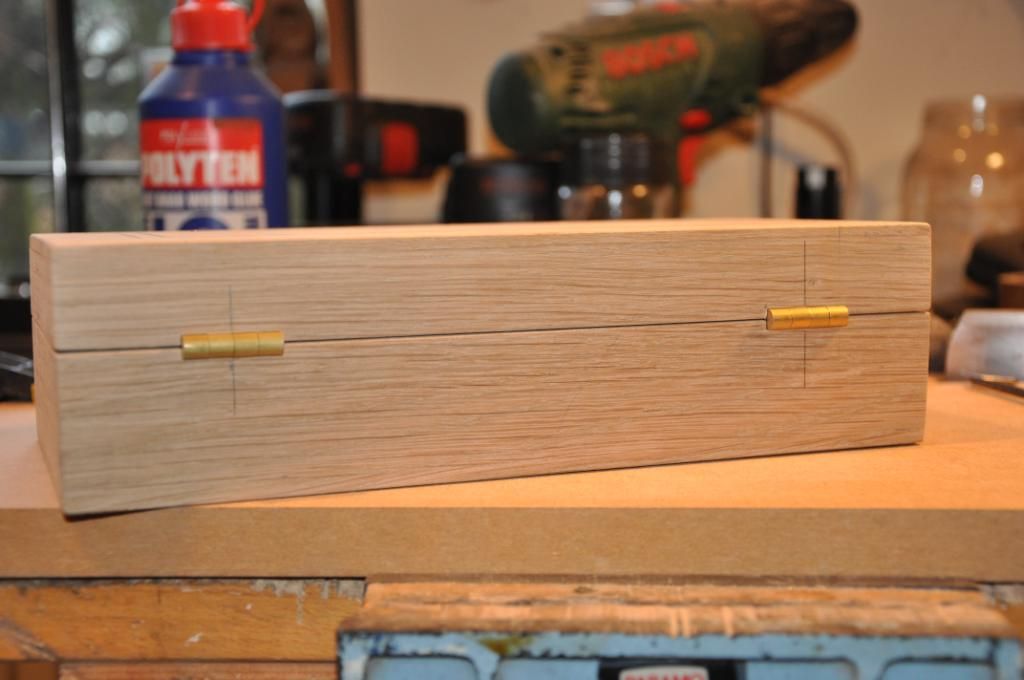 Fit catch....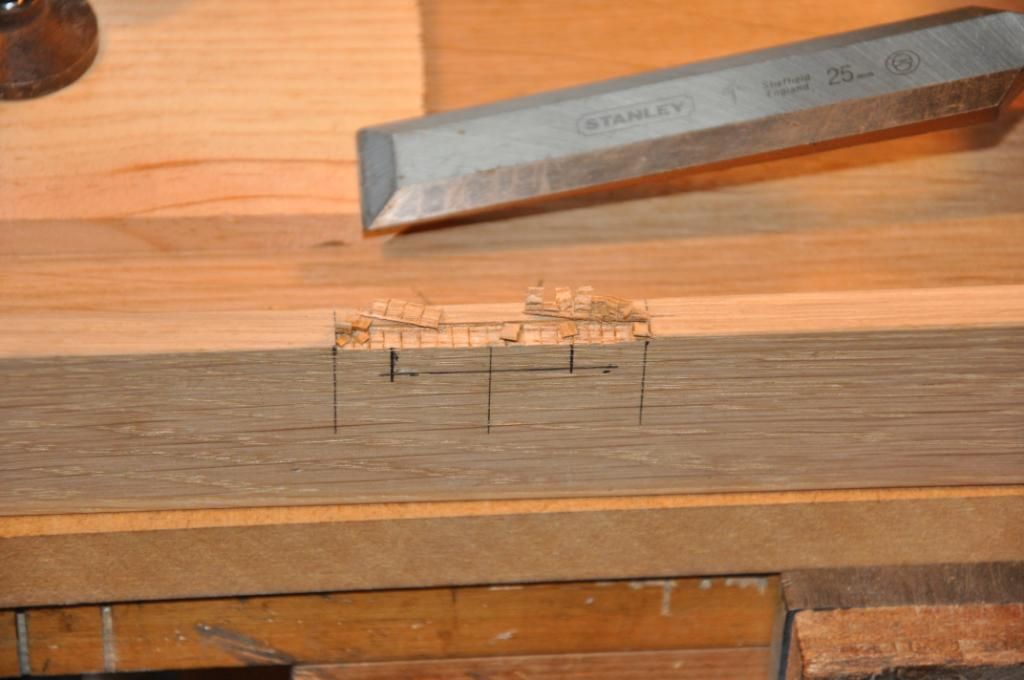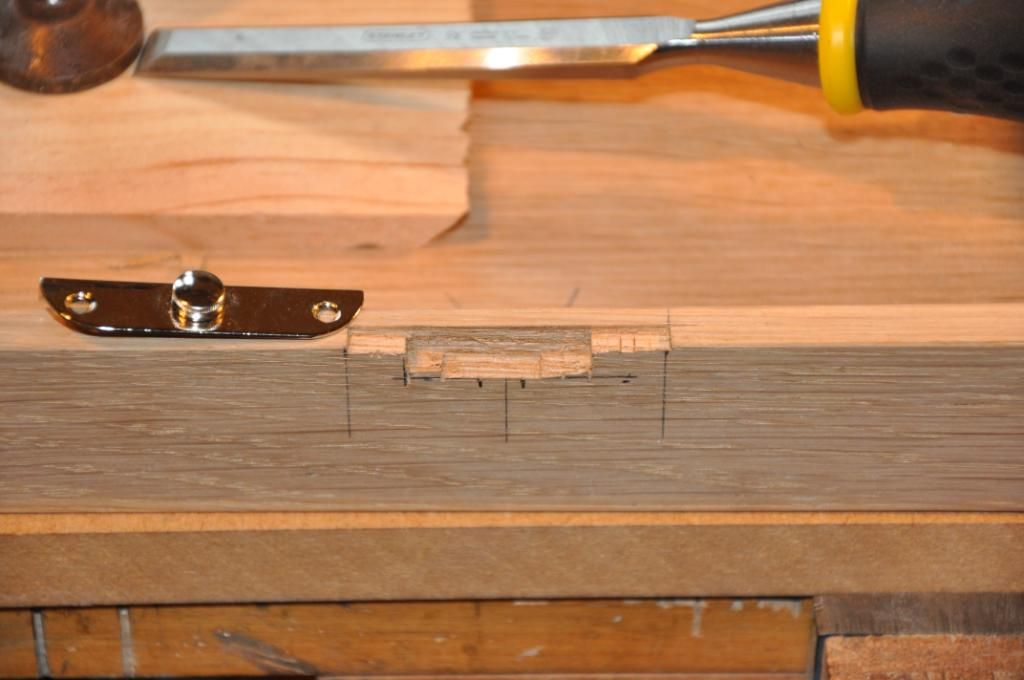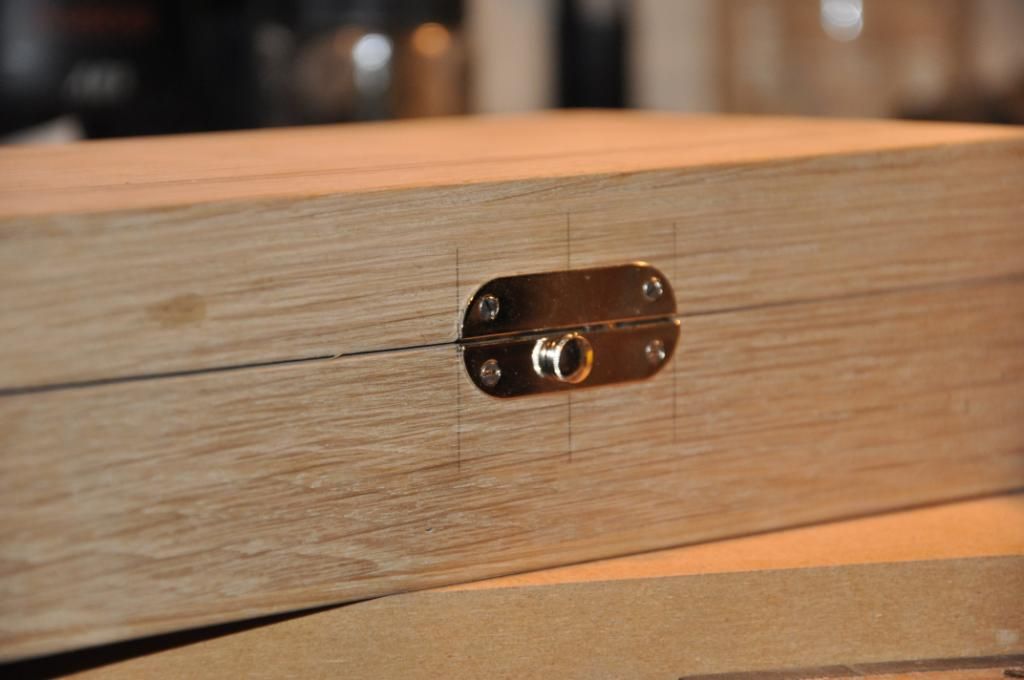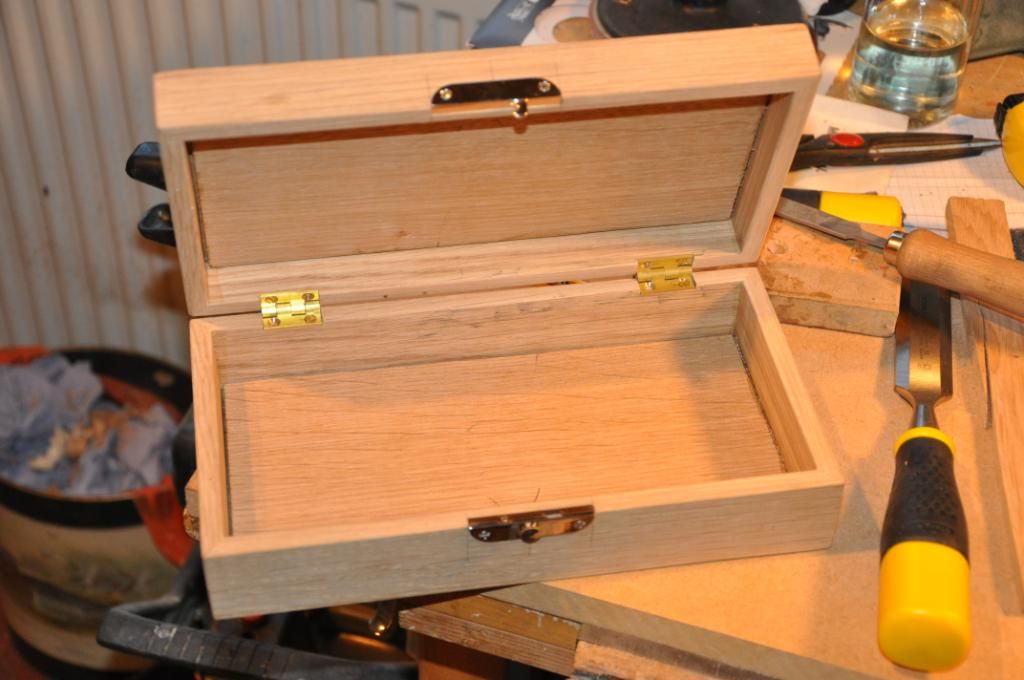 Take apart, sand, stain, polish to follow.
I've done the box now and hopefully you see the principles, It's not my intention that this is a tutorial, I'm not saying this is the right way, or indeed the definitive way, just the way i make a box at the moment. I'm sure there are some very skilled craftsmen out there who are cringing at my efforts, so all I can say is I hope it inspires at least one person to have a crack at a box, it's not rocket science and if I can do it...