For them as like such things, here's a small lookaround a Queen half congress I came across a while ago. It is in stag and D2 and is 4" closed.
I was quite surprised to find this, though that doesn't really mean very much in terms of its actual rarity
. It is just very handsome and I have been looking for something like this for some time.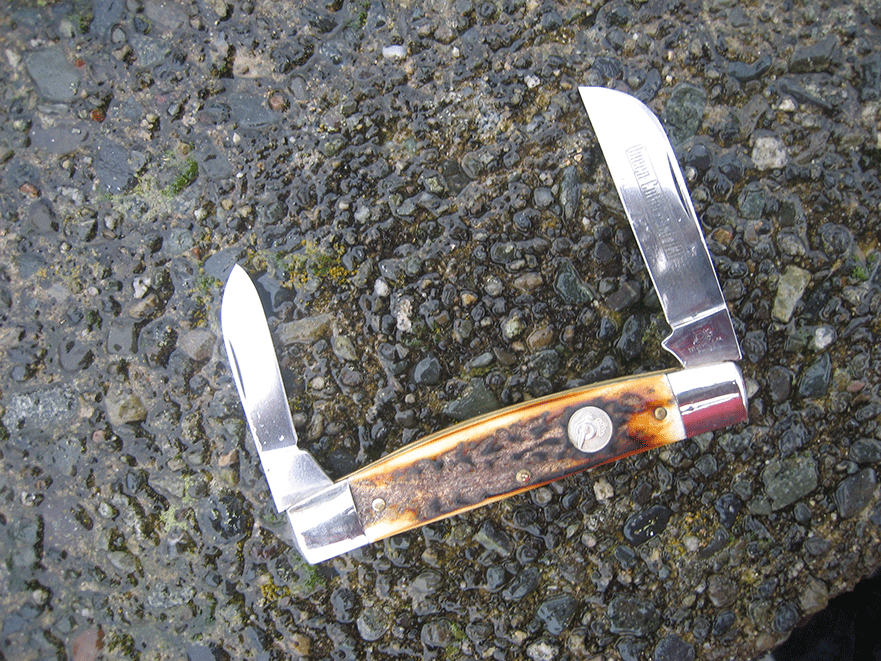 I thought at first it might be as Queen-branded by-product, as it were, of the sambar congresses that Queen made for Northwoods several years ago. I had one of those but found it rather bulky and, day to day, I couldn't (and still can't) imagine a need for two sheepsfoot blades and two pen blades. So that one moved on to a good home. However, the ˝ congress is something like an ideal for me, and I love the swayback handle and the way it sits just so in the hand.
That aside, this one may well be a side effect of Northwoods,, but what puts me off that idea on further inspection is the astonishingly handy penblade this thing has. My other Queen ˝ congress (in that kattomeat looking wood – birdseye maple
) has a longer and much straighter blade. It is very adequate, but his one feels and acts like a cross between a pen and a spey – which is just right. It is oriented just right too, slightly offset from the midline of the knife.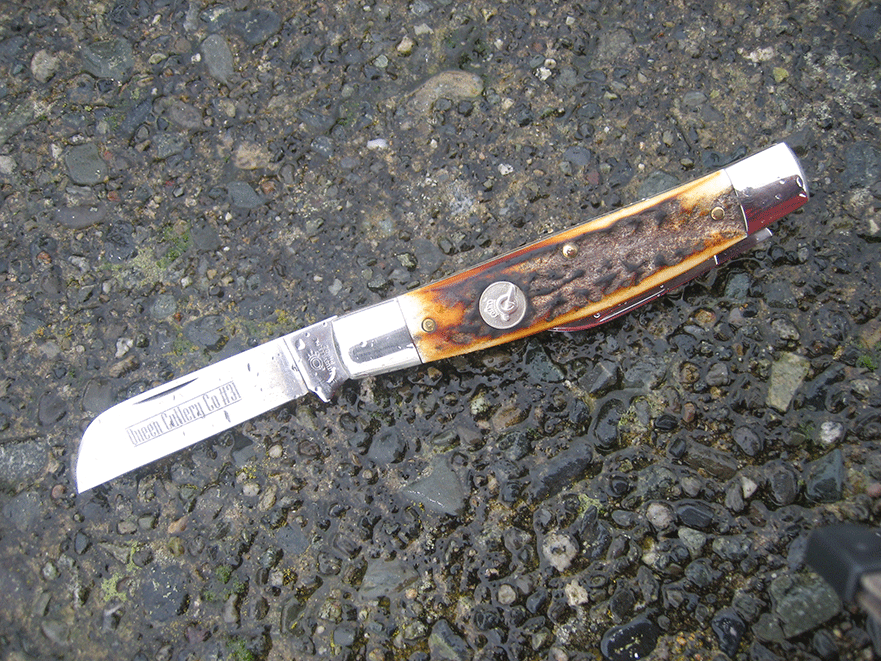 Anyway, it is very pretty and I am very happy with it.
Here (below) you can see the reason for the extra slip of brass at the bolster ends which had come up in earlier posts. Still don't know what it called though