Spyderco Urban BB EDITION
The topic of a forum knife has been a long running matter on British Blades, and as a member of only a few years something that appeared to have shifted form over the years but with one constant: it was going to be a Spyderco.
In late 2015 things started shifting to reality in a rapid fashion, it was identified as an Urban, with dark green scales, and Elmax steel blade. Any further detail remained secret until the whole batch were delivered ready to be distributed to the membership through the hands of forum moderators.
Upon delivery the actual colour was shown, a very dark, muted green with a military feel, which I liked. And some additional branding, which was tastefully executed to the blade and spine.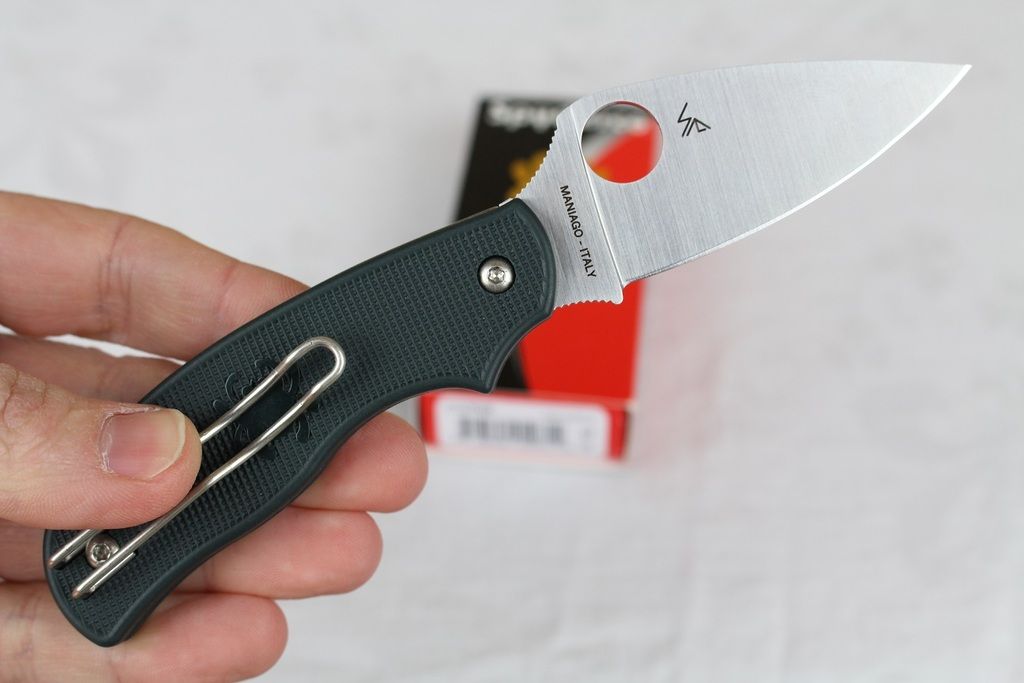 The Elmax steel choice is excellent and seems to be a high value addition at the price. My previous Elmax experience was on a Zero Tolerance ZT0770 a blade destined to be too pretty to use, I hope the same is not true in this example. Although, I am considering a second user purchase! Elmax is a well regarded steel being fairly new to the market, 2009 I believe, and combining the benefits of stainless-ness with the sharpening and edge retention properties of a good carbon steel.
The knives are manufatured for Spyderco in Maniago, Italy, and once again remind the knife world just how well the Italians can build a knife. The fit and finish is excellent grind and bevel perfect...and razor sharp! The blade appears a little thicker than what is found in the UKPK. The blade is my preferred full flat grind and whilst it misses a sharpening choil I have grown to accept this from Spyderco.
The back spring is exceptionally strong, certainly the strongest that I have experienced on a Spyderco and much more positive that my modern UKPK (on reflection the tuning fork innovation that so excited me initially was not the pinnicle of design. It seems to me, after some pondering, a site of potential corrosion and offers only a moderately light tension). The knife has a surprisingly powerful half stop, easy on the open with a satisfying "click click" but stops you in your tracks on the close.
The scales as stated are a dark green and a standard fibre reinforced nylon affair. Whilst shorter in hand and in blade that the UKPK there is definately more "depth" to the scale making the knife more hand filling and comfortable to hold... the UKPK never sat well in my hand and would shift, twisting out of the desired postion, when gripped tightly.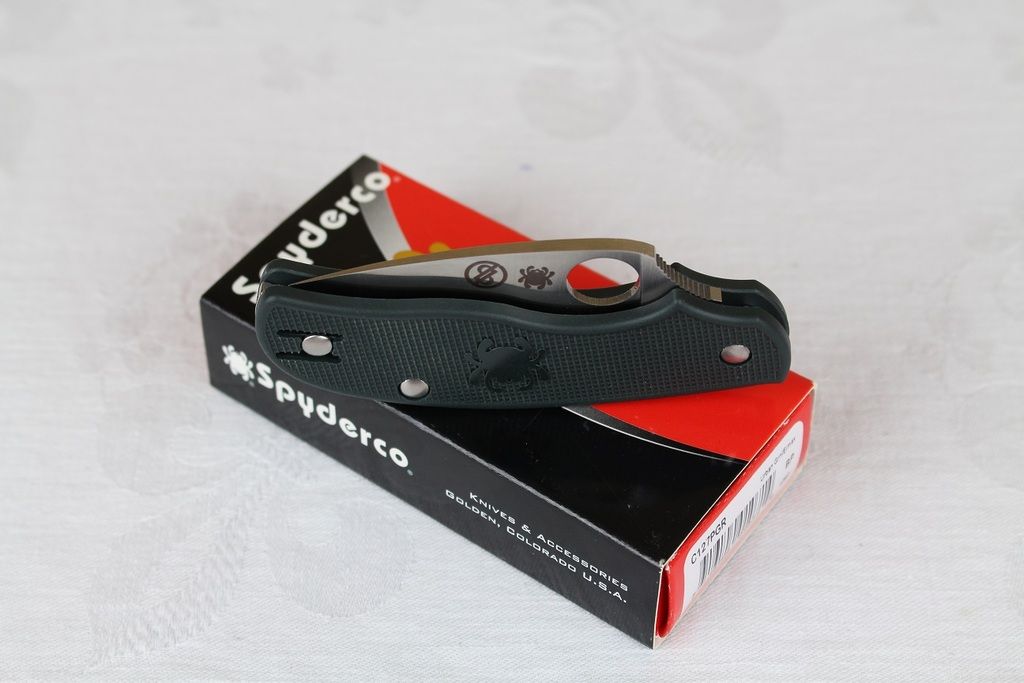 All in all, the Urban is an exceptional UK legal EDC option, this limited edition just that little more special all round.